Dec 31, 2014
Thimbleweed Park is a new classic point & click adventure game by Ron Gilbert and Gary Winnick, the creators of Maniac Mansion.

Thimbleweed Park was successfully funded on Kickstarter in Dec 2014 and is scheduled to be completed early2017 for Windows, Mac and Linux. Android and iOS will follow soon after.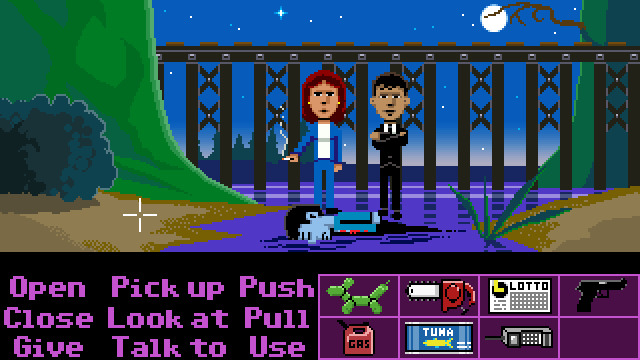 Thimbleweed Park is the curious story of two washed up detectives called in to investigate a dead body found in the river just outside of town. It's a game where you switch between five playable characters while uncovering the dark, satirical and bizarre world of Thimbleweed Park.

Lost along a dusty stretch of highway, the town of Thimbleweed Park once boasted an opulent hotel, a vibrant business district and the state's largest pillow factory, but now teeters on the edge of oblivion and continues to exist for no real reason. It's a town that makes you itch and your skin crawl. It's a place no one ever looks for, but everyone seems to find.

The game will feature Ron and Gary's trademark satirical humor, poking fun at Twin Peaks, True Detective and The X-Files, with a little Stephen King thrown in just for fun.

If you missed backing the project and would like to contribute to the development of the game, please support us and join the fun.

---