Nov 10, 2015
During last weeks podcast, someone asked how we came up with the idea for Thimbleweed Park. Like all creative processes, it was messy and fought with twists, turns, false starts and really stupid ideas.

When Gary and I decided we should do a Kickstarter to try and rediscover the charm of the old classic point & click adventure games, we didn't have a clue as to what the game or story would be.

So our first step was to brainstorm ideas. Any ideas, no matter how stupid, just get them down and see where they go.

We spent about a week adding to this document...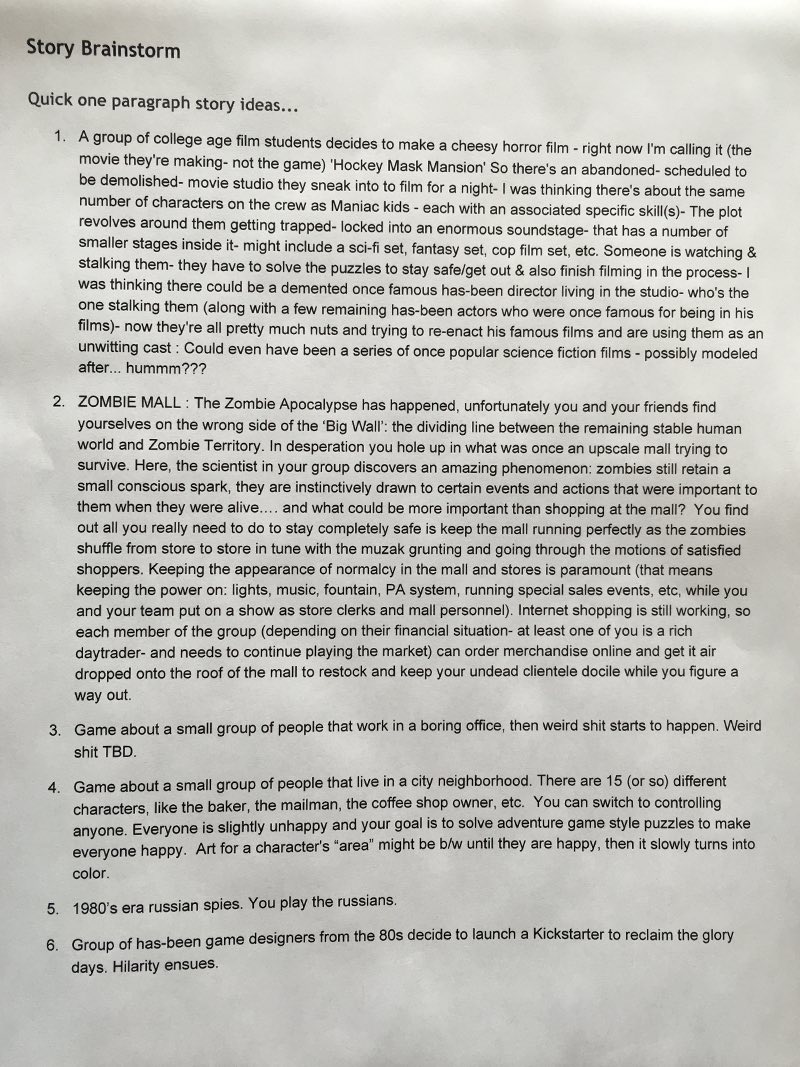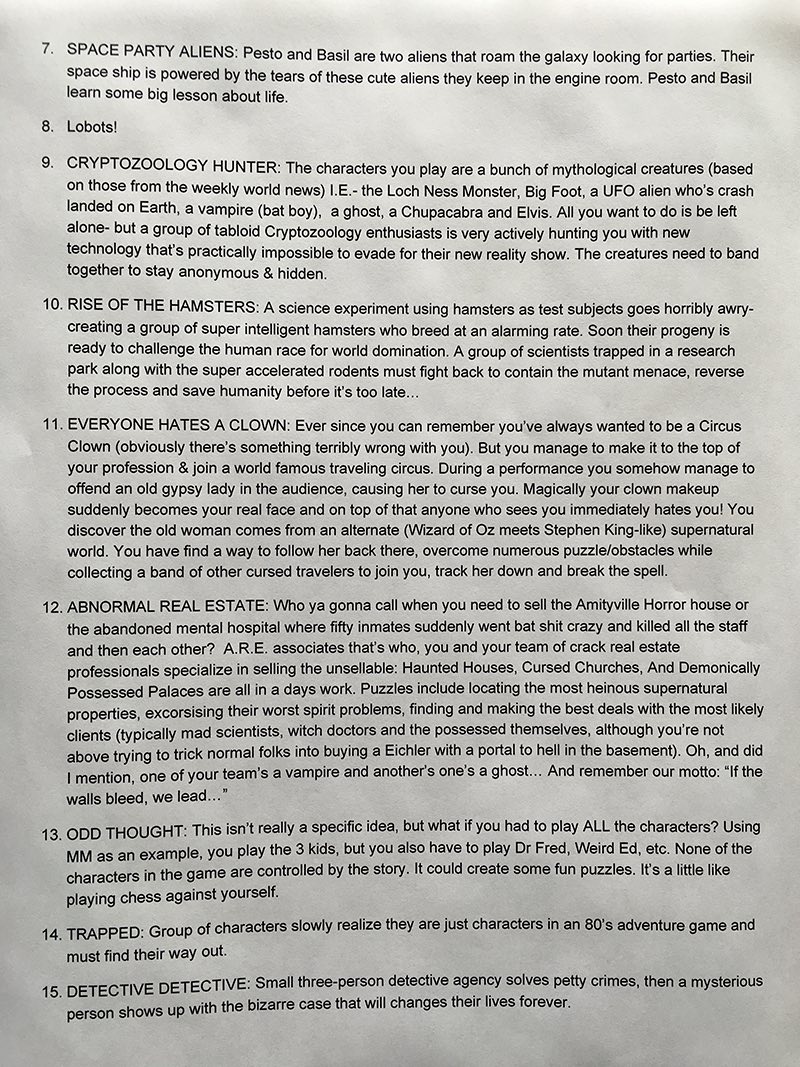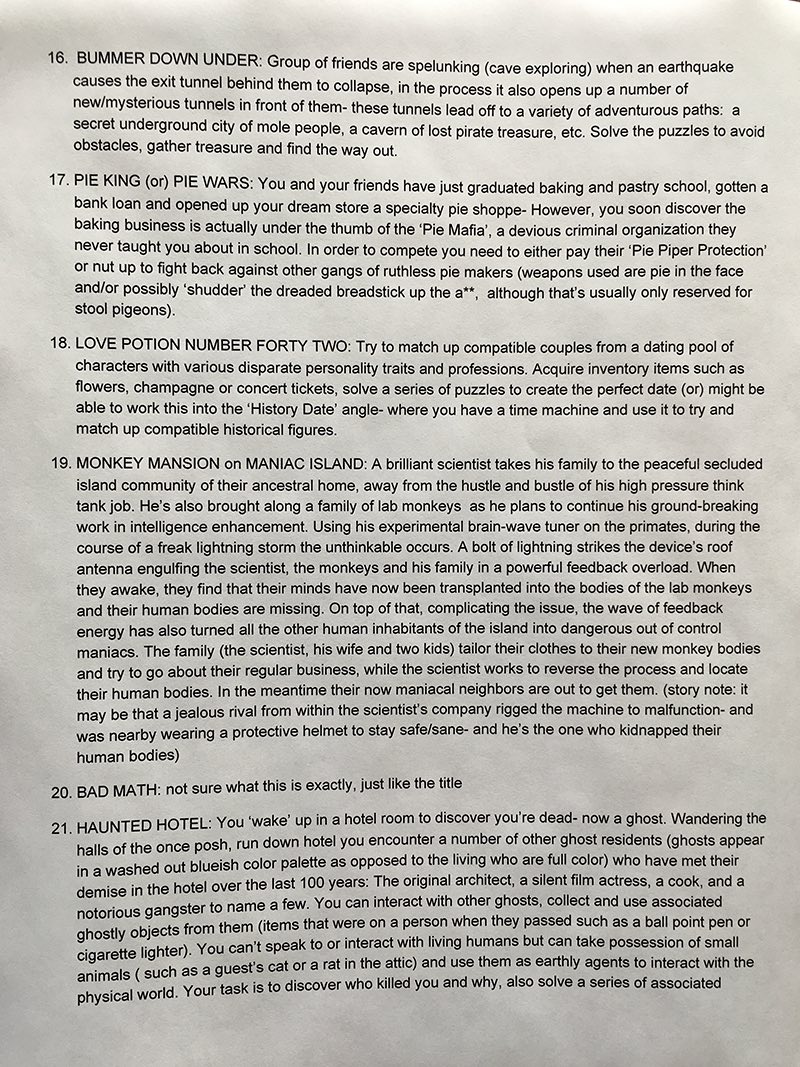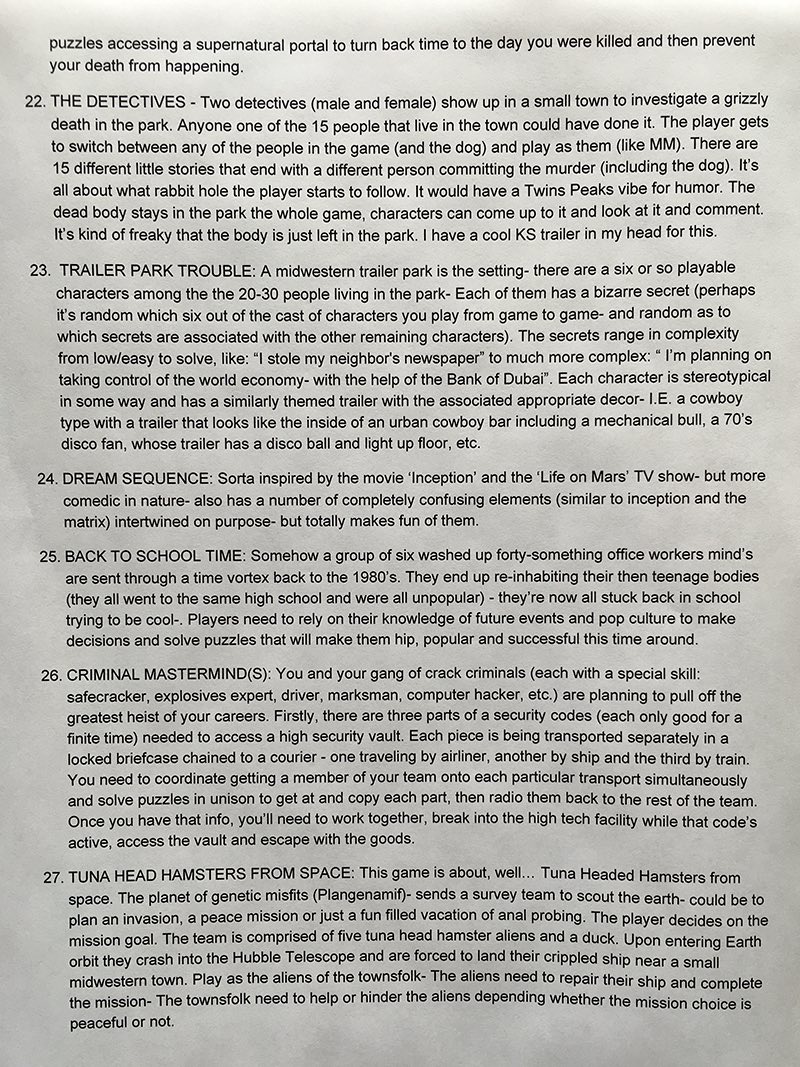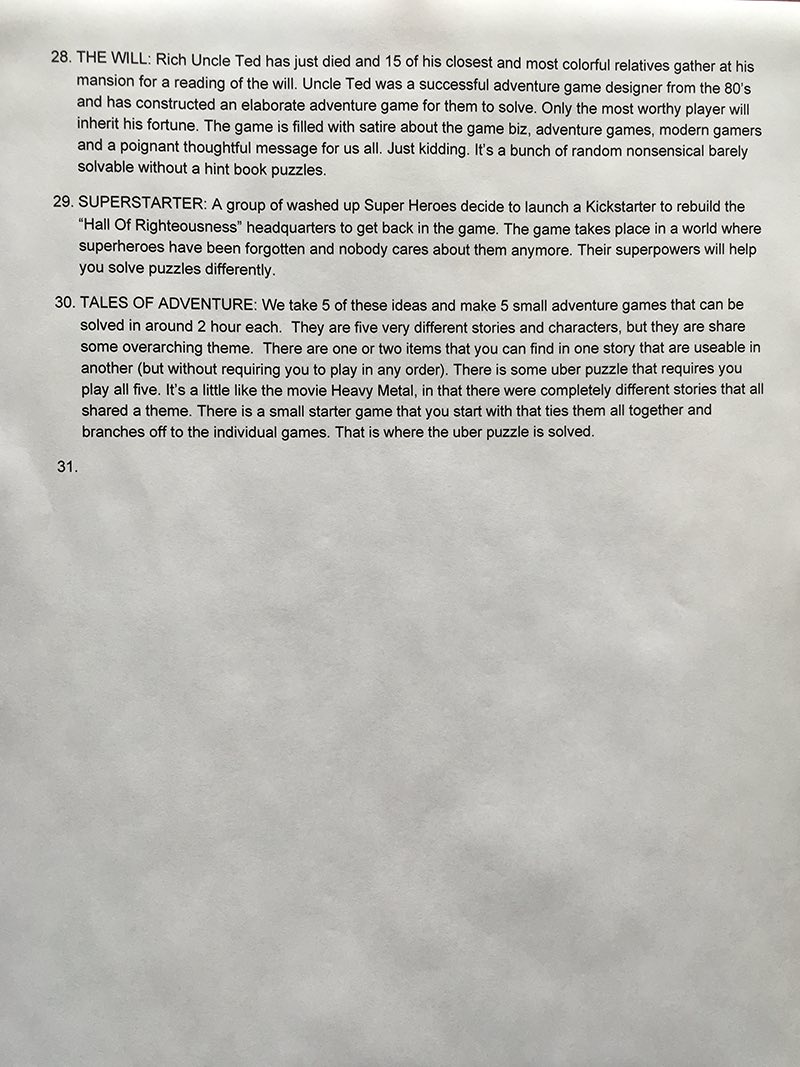 Once we had all the ideas down, we each picked five we liked. There was a lot of overlap, but none of them felt strong enough to carry the whole game.

That's when I had the idea of taking a few of the ideas we liked and framing them in a larger story, that of the Detectives. Once we beat that idea around a bit and decided it was the right direction, we brainstormed some names for the game...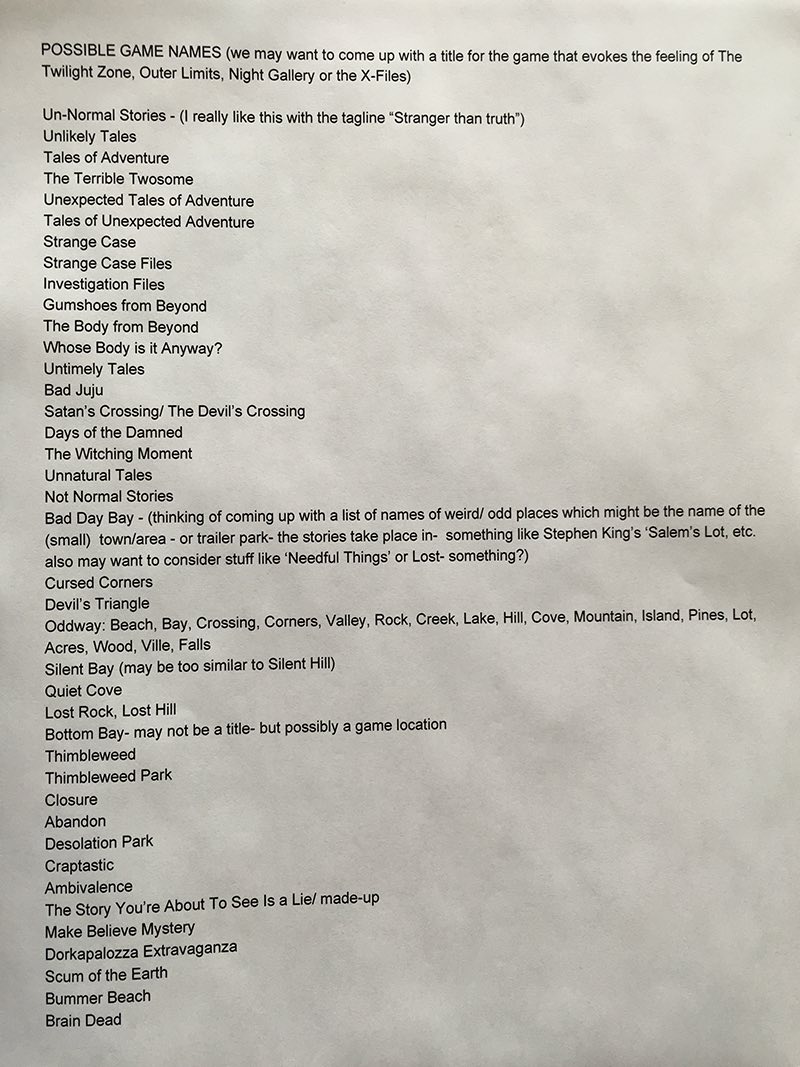 And then we did some art, wrote some stuff, launched a Kickstarted, did some more stuff, built an adventure game engine and started blogging about it in the desperate hopes that no one realizes we have no idea what we're doing.

Again.

- Ron
---