by Ron Gilbert
Aug 11, 2015
I'm back from Gamescom and just about caught up on my sleeps.

It was fun being part of the Microsoft show. I've never been involved in one of those big presentations before and it was fun to see from behind the scenes.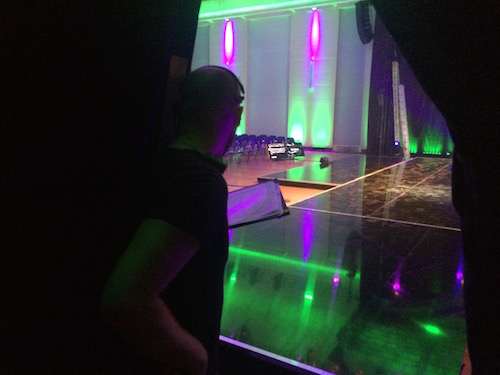 I was part of the indie section and for the most part they didn't let us watch the rehearsals for the rest of the show (they know what a blabbermouth I am). I showed up at 10am and we did two rehearsals and it was deemed by higher powers that we didn't need another one in the afternoon. The whole thing was a little nerve-racking. I don't like giving talks or presentations and I thought this one would be easier since I only had three sentences to say, but I was wrong.

When I give a normal 40 minute talk, if I screw up a line, it's one of 1000 sentences, but with this, if I screwed up a line, it was like I'd screwed up ⅓ of my entire presentation. It's odd how much little thoughts like that can worm their way into your head. I became obsessed with not screwing up ⅓ of my talk, and that, of course, made it a lot worse.

They also had teleprompters, which I've never used before and you'd think that would make things easier, but it actually worked against me. I had my little speech memorized, but my eyes kept darting to the teleprompters and my brain would panic that I wasn't saying what was being displayed.

The first rehearsal went flawlessly. I really screwed up the second one and was hoping we'd get to do another run-through, but it was deemed unnecessary. The second day I got the next two rehearsals right, but I still felt like I was fighting what my brain had memorize and what was being displayed. This was complicated by one of the lines I wrote being changed slightly. I had the world "Lucasfilm" in the second sentence and they removed that for legal reasons, so I was fighting what I had memorized with what was being displayed.

Everything worked out in the end and I had a great time. Everyone at Microsoft was great and fun to work with.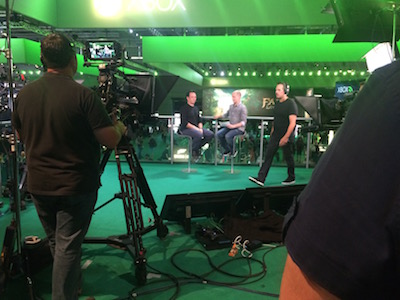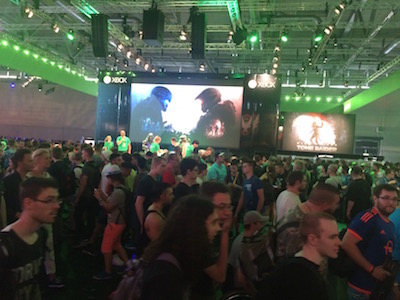 It's worth noting that none of the Kickstarter money is being used for the Xbox port. The money we got from Microsoft covers the port and there is a little extra to make the main game better.

Also worth noting that there isn't a good way for backers to get the Xbox version instead of (or in addition to) the Windows/Mac/Linux Kickstarter platforms. I asked about this to the point of being annoying and Microsoft has no way to mass distribute keys and deal with the accounting of it all. It's something they'd like to do, but they are a huge company and getting (seemly easy) things like this implemented is not easy. It might change in the next year, but it's unlikely. We will keep looking at options, but don't get your hopes up. We just want to be upfront about this.

Gamescom was huge. I'm used to E3, but this dwarfed it.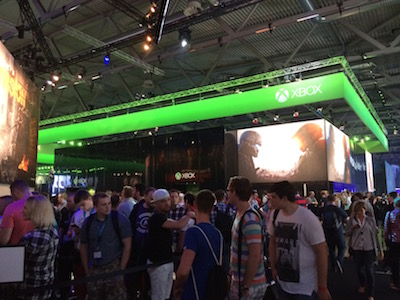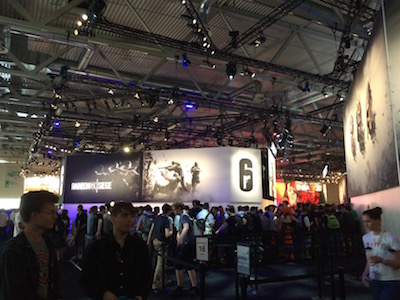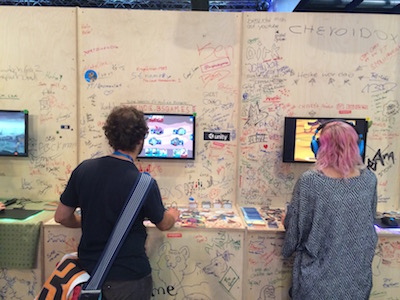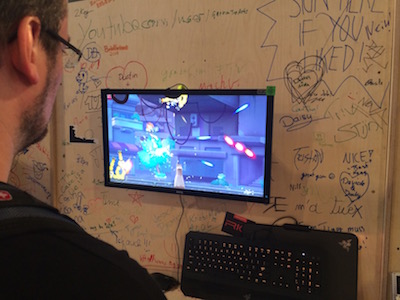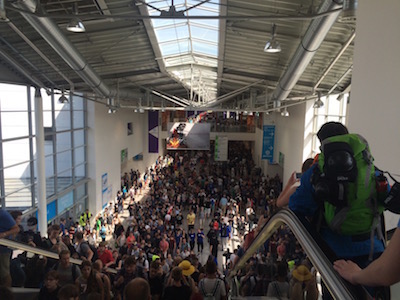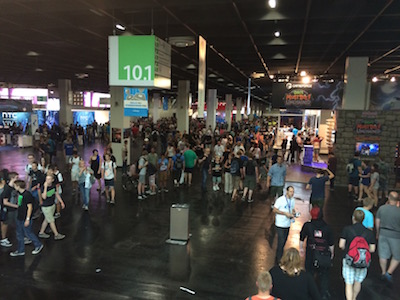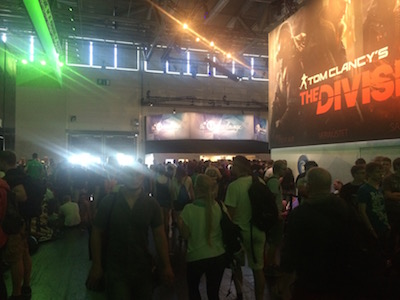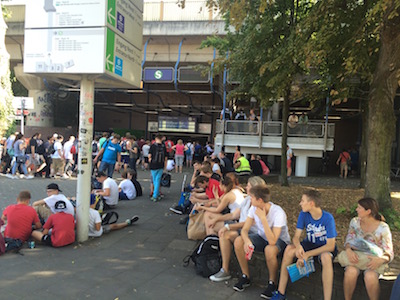 The main show was overwhelming, so I hung out in the retro area and played a brand new point & click adventure on the C64 and did a live on-stage interview.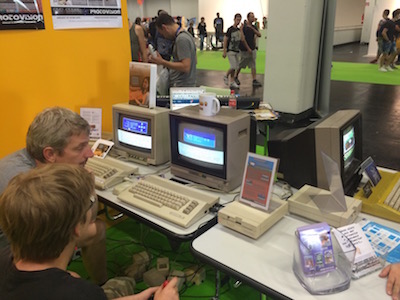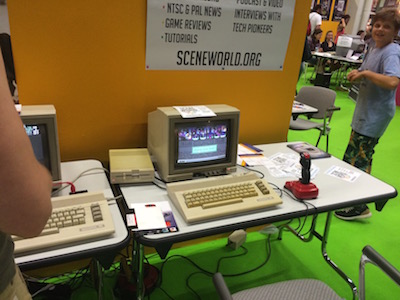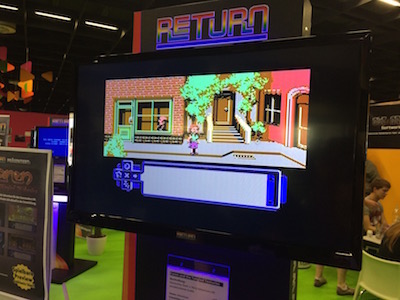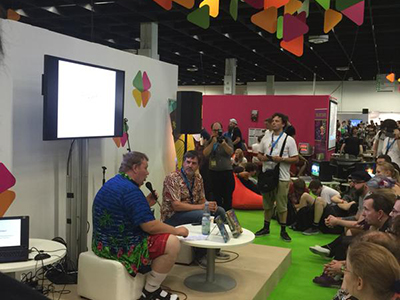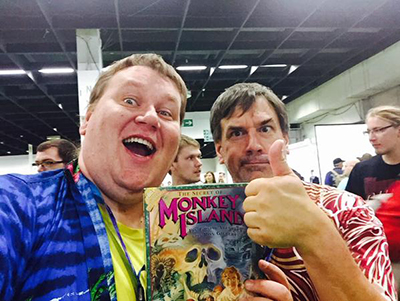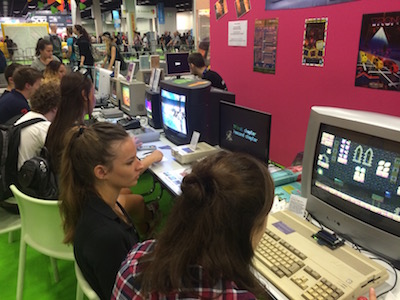 I spent an hour talking to some students and tried to scare them out of getting into games (no luck).

I had a great time at the Adventure-Treff™ party signing Maniac Mansion and Monkey Island boxes, handing out pins and refrigerator magnets, and chatting with everyone. Good times and really good people. I didn't take any pictures except the one of a three head monkey t-shirt. I'm really crappy at taking pictures when I'm traveling so I just stole some from twitter.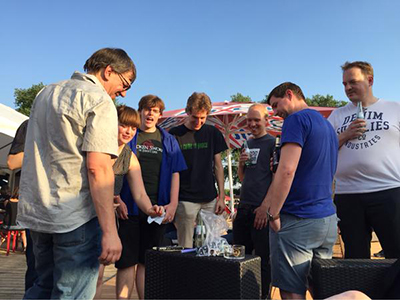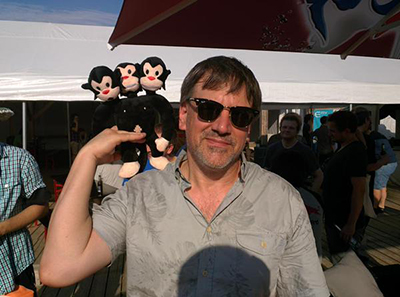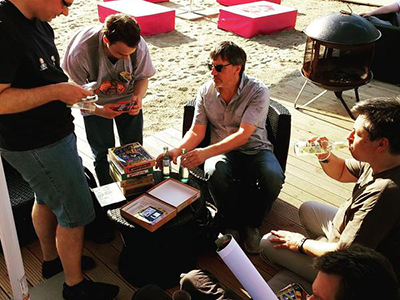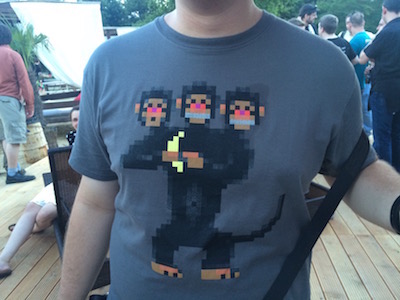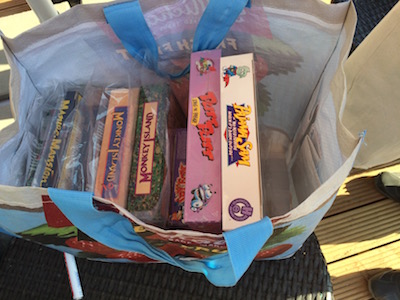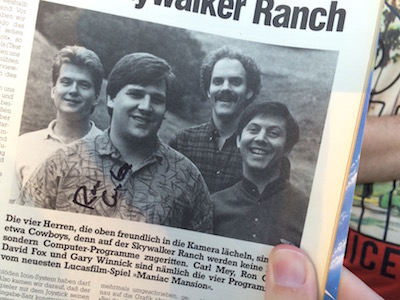 It's good to be home and working on the game again.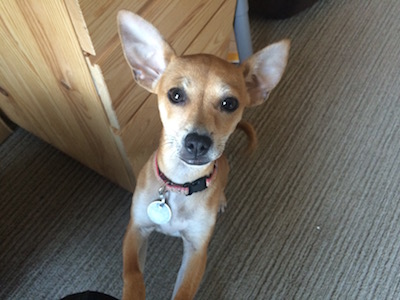 - Ron
P.S. Cologne has a really big church. Not sure if anyone else noticed.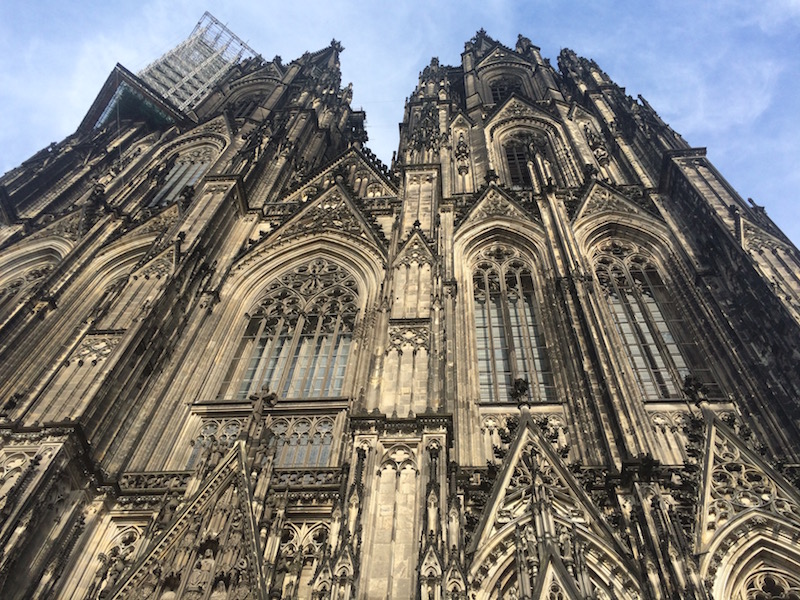 ---