by Ron Gilbert
Aug 10, 2016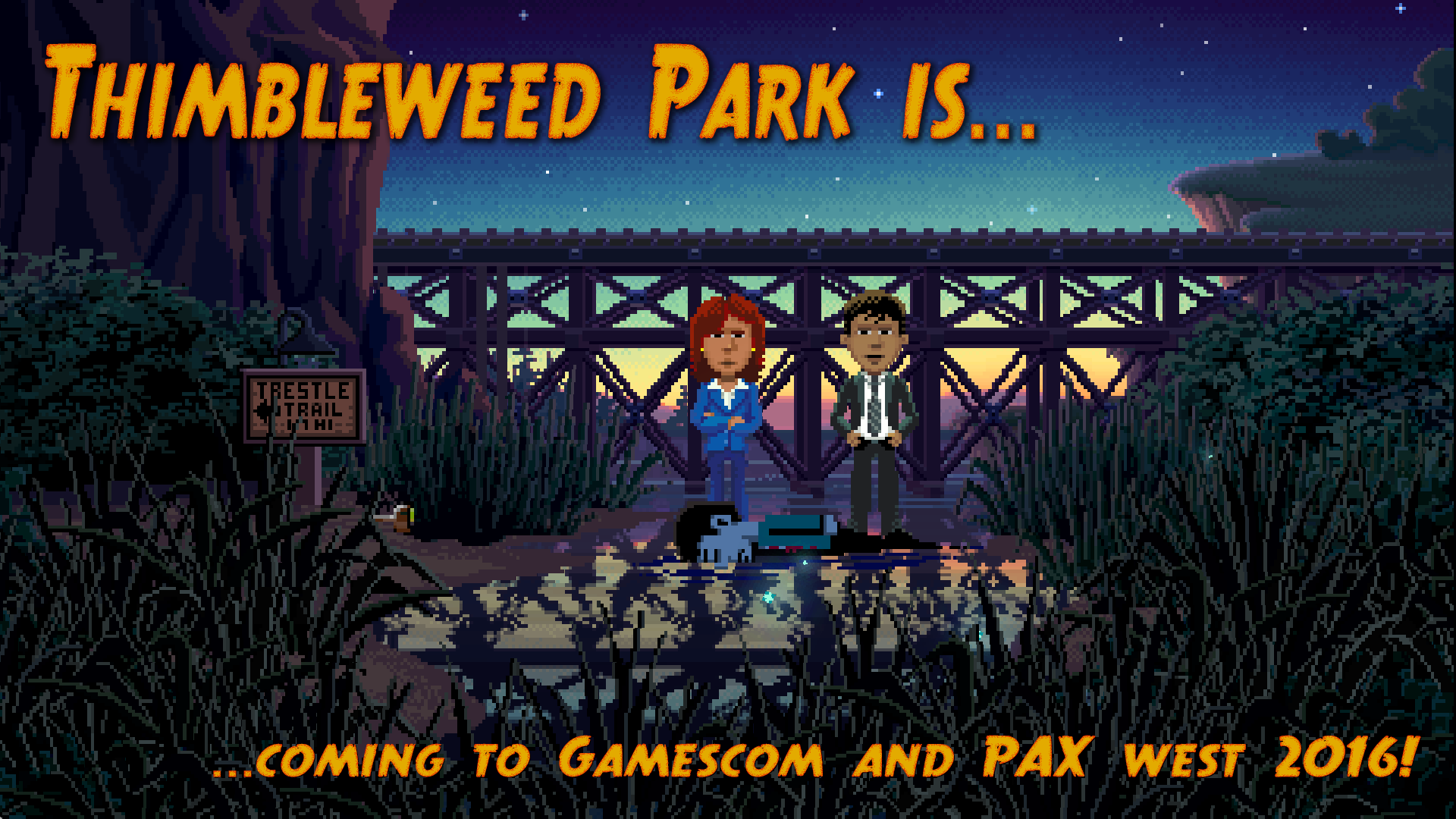 Happy to announce we'll be at Gamescom next week and PAX west in a few weeks. The Thimbleweed Park demo will be fully playable at both events.

At Gamescom, Thimbleweed Park will be showing in the Microsoft consumer booth (hall 8) on the Xbox One. Our lead tester, Robert Megone, will be there to help and answer any questions you have about the game, like: "Rob? Are you worried about the game being too awesome?"
Microsoft inviting us to show Thimbleweed Park in their booth shows a lot of support for the game.

At PAX, Thimbleweed Park will be shown on PC and will have multiple stations for pointing and clicking. As PAX gets closer, we'll have more information.

OK, back to the salt mines. Kickstarter backers demanded more salt.

- Ron
---