by Ron Gilbert
Jul 28, 2016
We're going to be cutting off the ability to back Thimbleweed Park on August 7th, so if you want to help support the game and (maybe) get some cool stuff (or just feel awesome about yourself), time is quickly running out.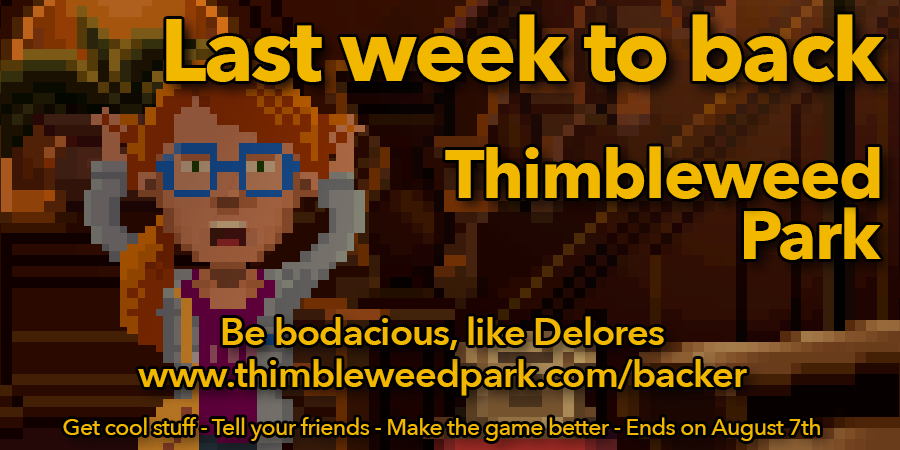 A huge huge round of thanks to everyone who backed Thimbleweed Park during the Kickstarter and after. The extra money really has made the game better.

But, as we're getting closer to shipping, it's time to end the fun, wrap the game up, and release it for everyone to play in early 2017. It seems like forever, but it's only a few months of panic, fear, and stress away.

We want to reiterate, backing is not a pre-order. If all you want is to pre-order the game, then we suggest waiting. We have not set the final price for the game and it might be less than our lowest backing tier. What backer support does is help make the game be the best it can be, by giving us extra money to throw at art, music, animation and programming.

Thanks again to everyone who supported and made Thimbleweed Park possible. Even if you couldn't or can't afford to back the game, your enthusiasm has also been invaluable.

- Ron
---