by Gary Winnick
Jan 19, 2015
Although we've pretty well established our approach to the game's visual style, the first few months of design and development has a lot to do with figuring out how things will actually look and work within those constraints.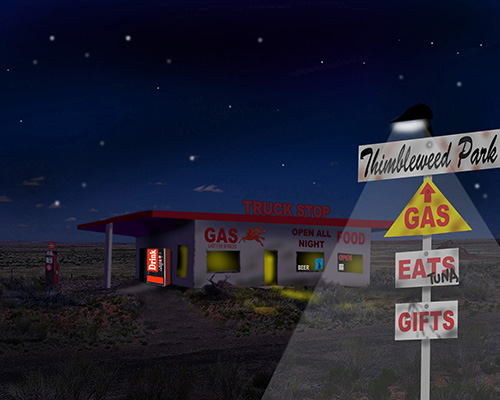 Aside from basing a location's look on a real-life counterpart, the design of its' specific puzzles and their place in the story really drives a location's visual design. In some cases we already know we need an important puzzle that does X, and we're designing a location around that, or we've decided on a location and need to come up with a good reason for it.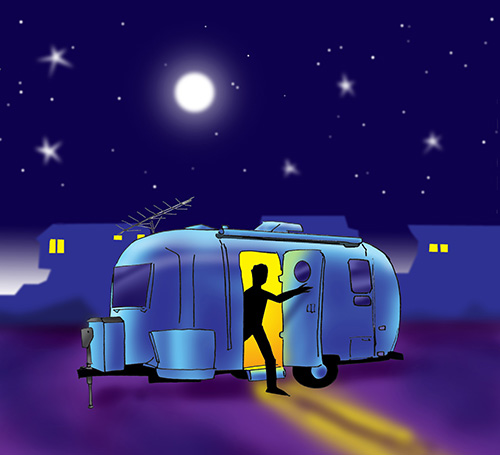 As we create locations and associated characters, it's important that each have their own peculiar aspect. We tend to begin with a very stereotypical/iconic concept approach to the design then try to layer on an appropriate unique twist. That way the player starts out with image they can easily identify with and understand... "I recognize that's a clown, but I don't know why he's carrying a pineapple that has a steering wheel attached to it..."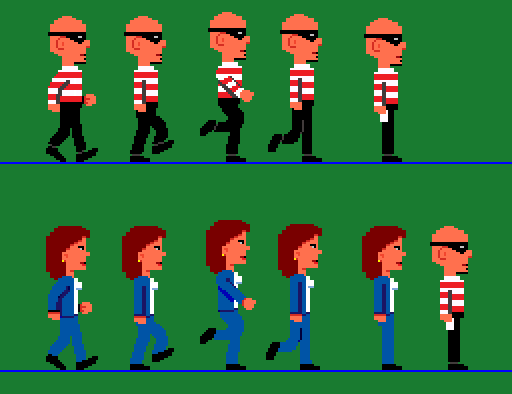 The above is an early animation test, back when we were being more faithful to the C64 palette and everyone looked orange. One of the main reasons we decided to relax our palette constraints is to be able to have more realistic and varied skin tones.

Although we'll be spending a lot of time in the near term working primarily on static images, we're also starting to think about animation as well.

We're beginning to look at 2D animation tools that run on the Mac (both Ron and I work on Macs), I'd like to find something that supports a good old-school style bitmap approach (as opposed to Flash), that might have similarity to the kind tools we used on Maniac Mansion and Monkey Island. When working on Maniac Mansion, I animated on the C64 using an in-house tool called Skedit. By the time Monkey Island came about, we were using DPaint Animator.

Any new editor should have layers, reasonable drawing tools and be able to save into an easily parseable file format. So far we're haven't found anything we like, so if anyone can recommend a good 2D animation program that runs on the Mac, please let us know.

- Gary
---