by Ron Gilbert
Jun 03, 2015
Here is a interview with Mark about his work and Thimbleweed Park:
And another one of Mark's test images for Ransome's circus...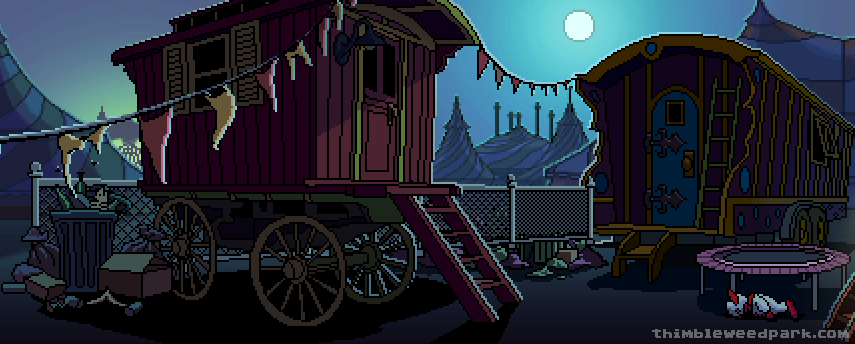 We'll be posting for of Marks stuff over the next few weeks. I'll also be posting a bunch of pictures from my drive up to Seattle and you will need to sit quietly and look at them all with me. Every single one!
- Ron
---