by Ron Gilbert
Sep 06, 2016
More exciting pictures from Thimbleweed Park at PAX West. PAX West was four days and the forth day was grueling, but the excitement and energy around the booth kept us going.

Like PAX East, we had four stations that remained full right up to closing time when we had to kick people off. At PAX East we had a long line of people waiting to play, but for west we created a signup list, so people could get their name on it and then go off for a bit and come back. Hard to tell for sure, but it seem to work a lot better.

It was great to meet so many backers and blog readers. We also had a lot of people come up that had never heard of the game before, but they were big Monkey Island and Maniac Mansion fans. We also had people that had never really played adventure games before, so it was nice to see their reaction. Much disappointment that the game wasn't out yet.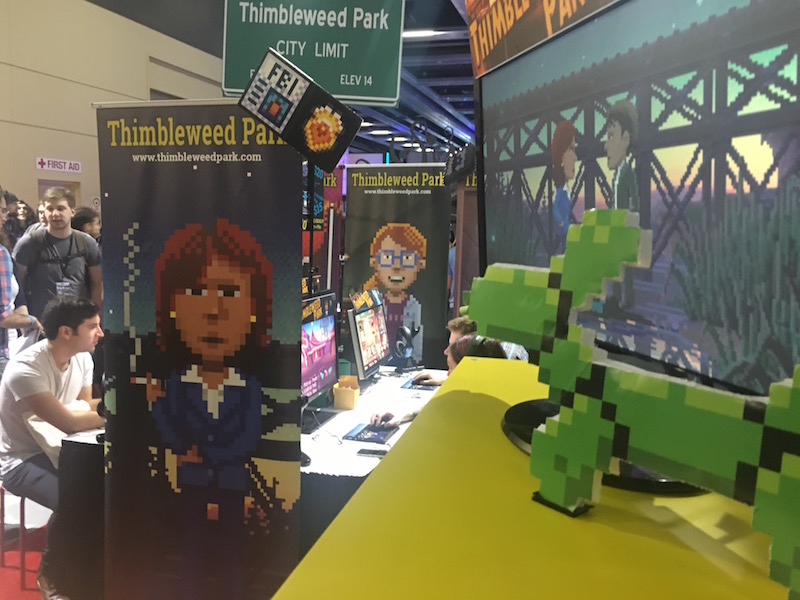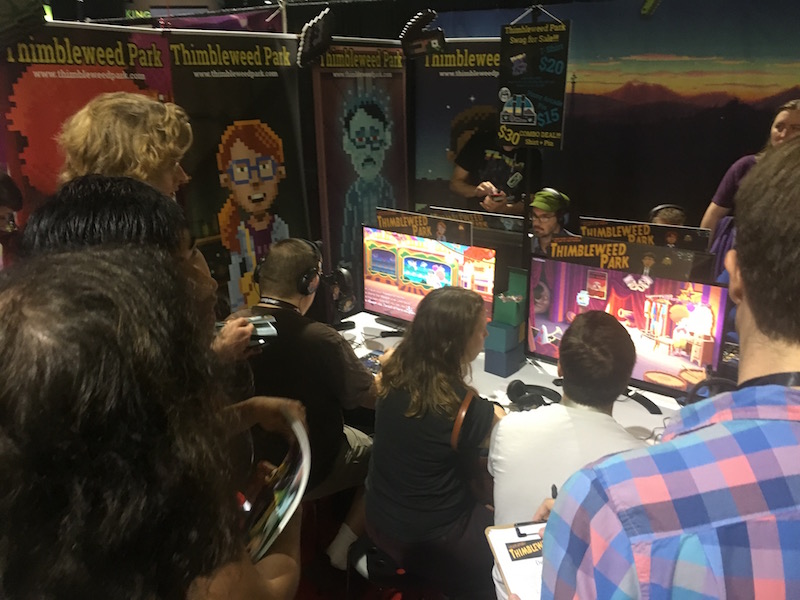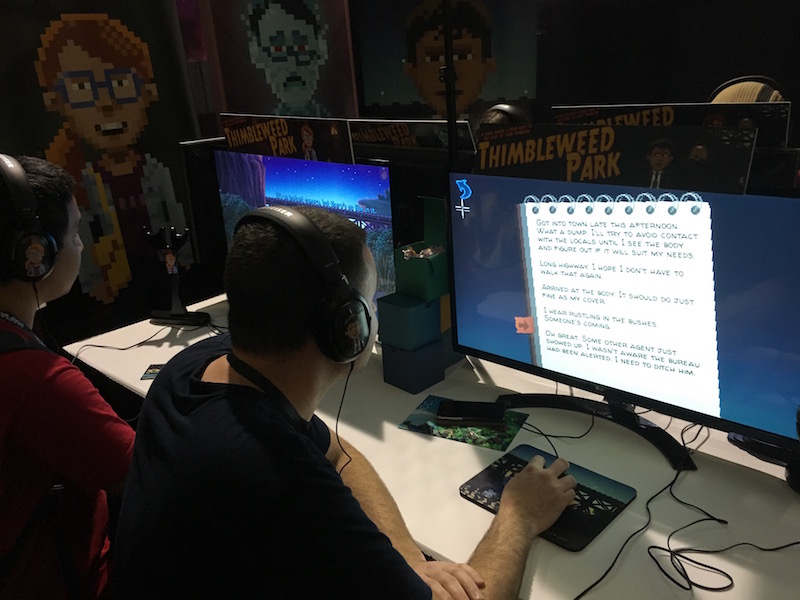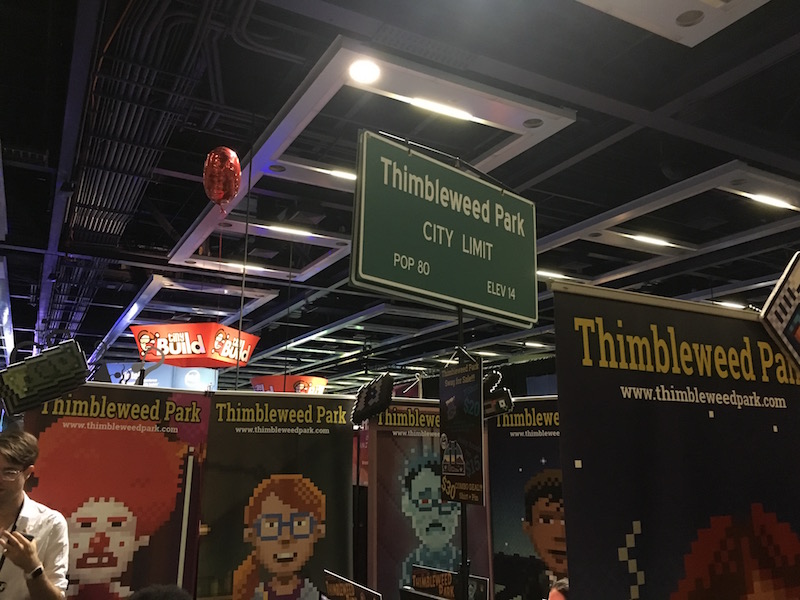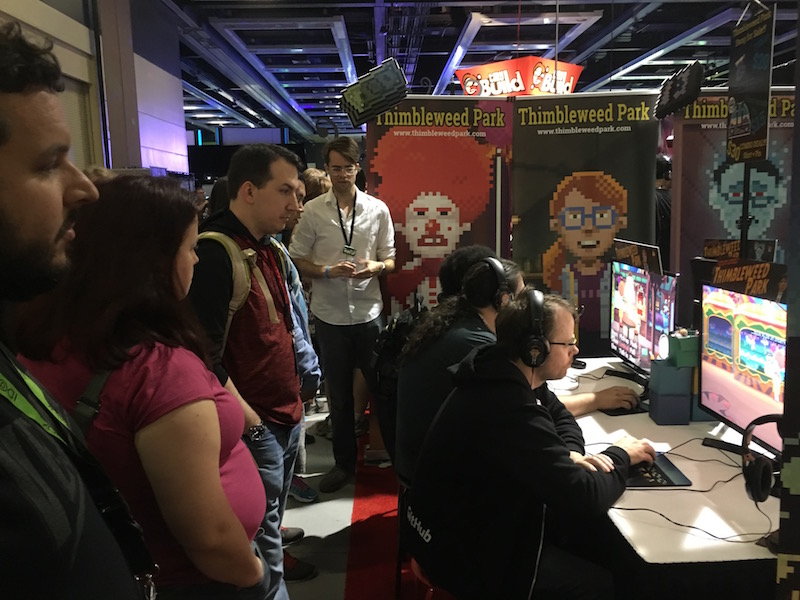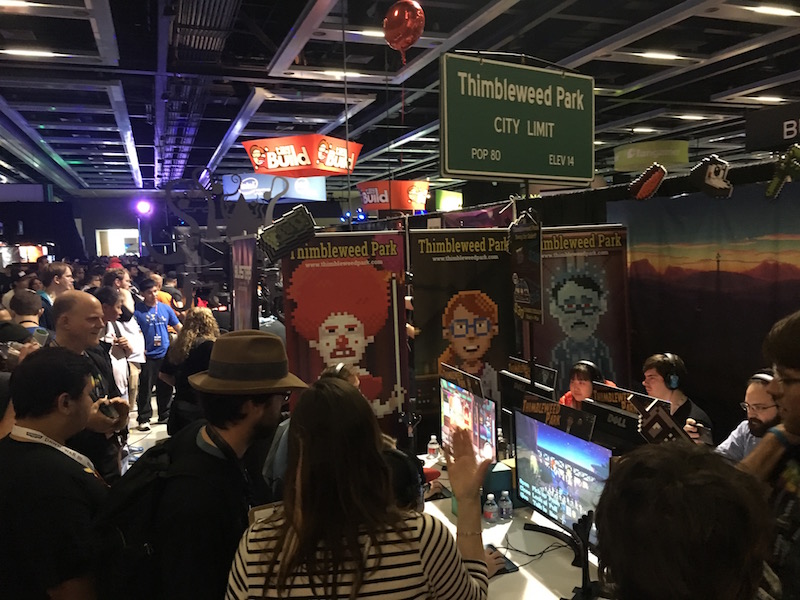 But all good things must come to an end, and it was time to dismantle the booth. It took up a whole day to set up and a little more than an hour to tear down.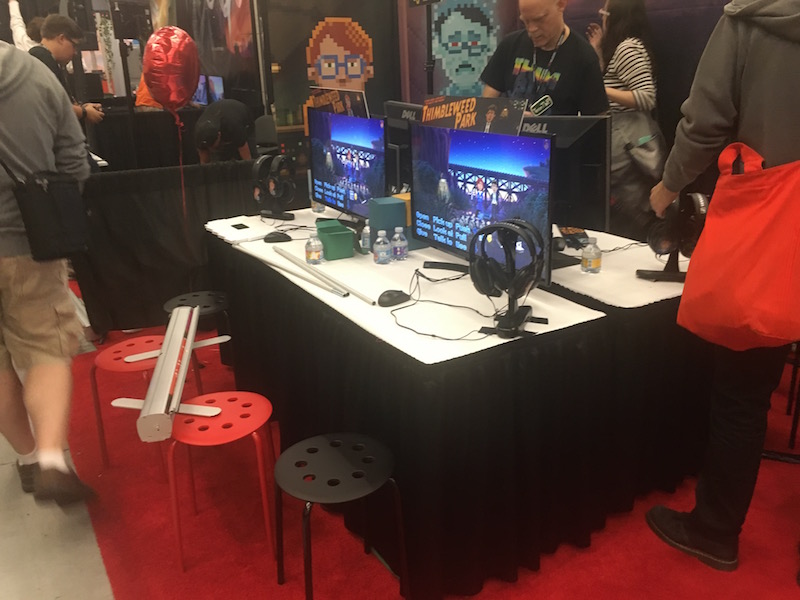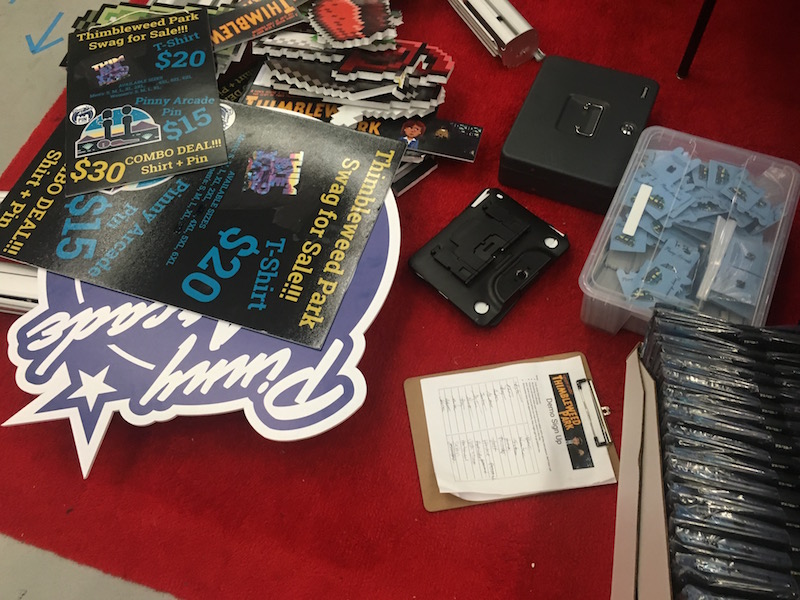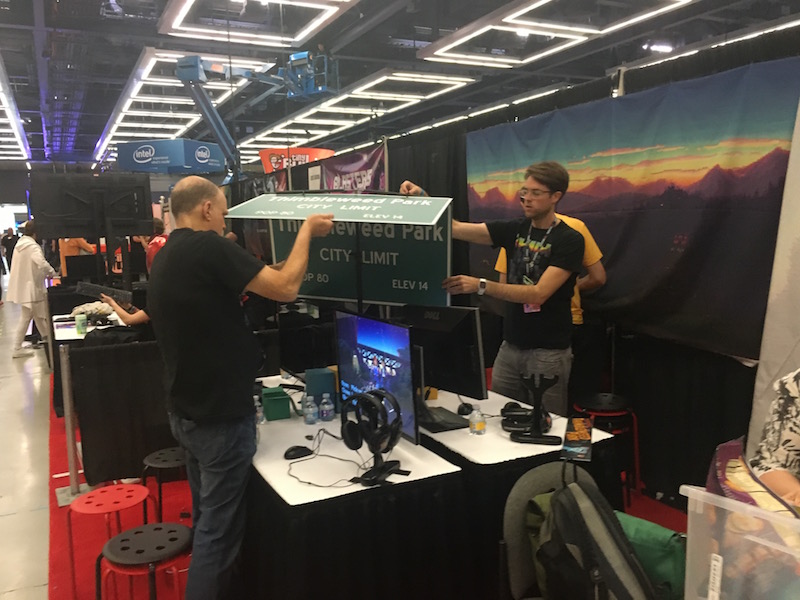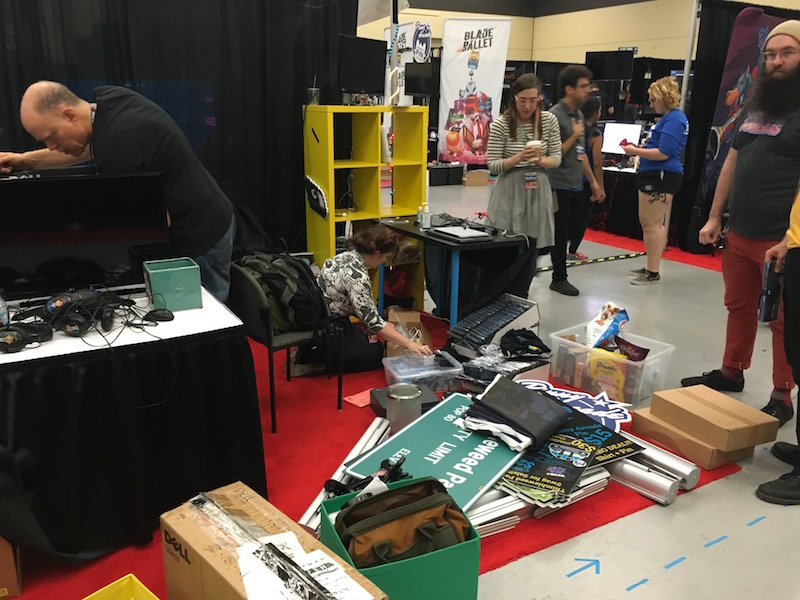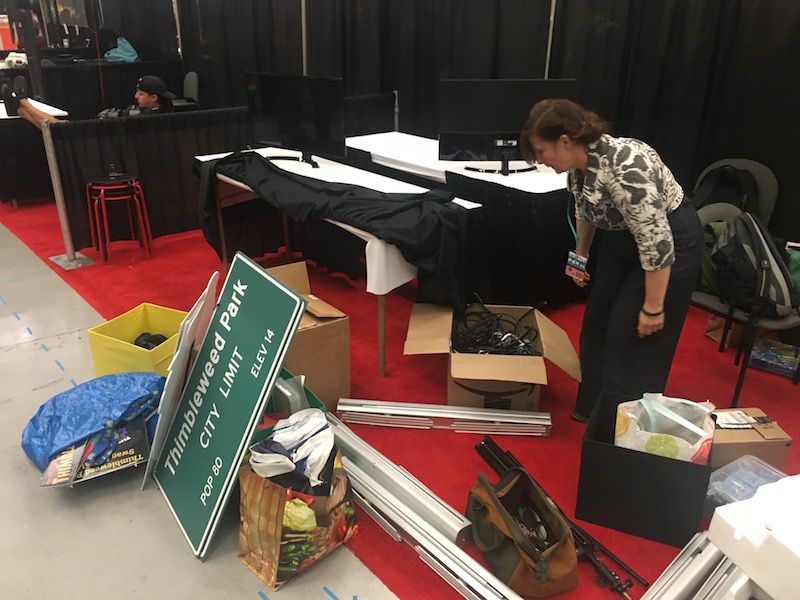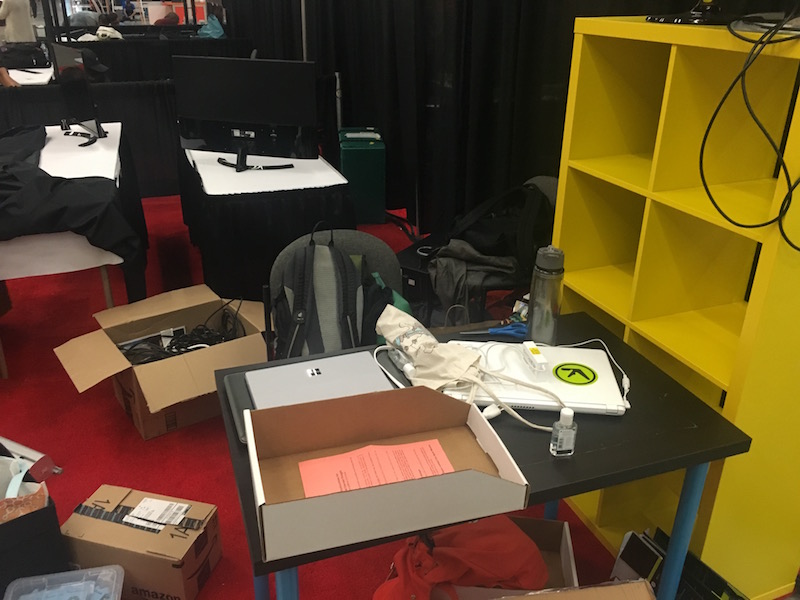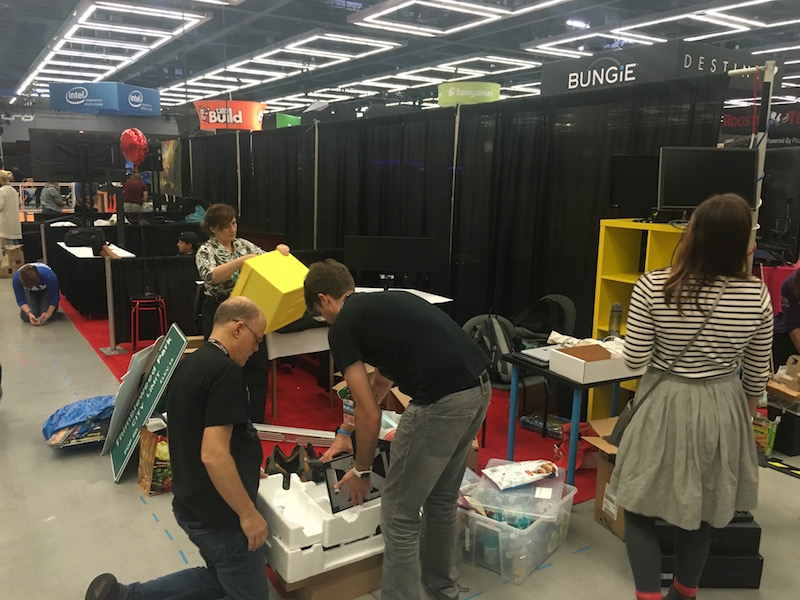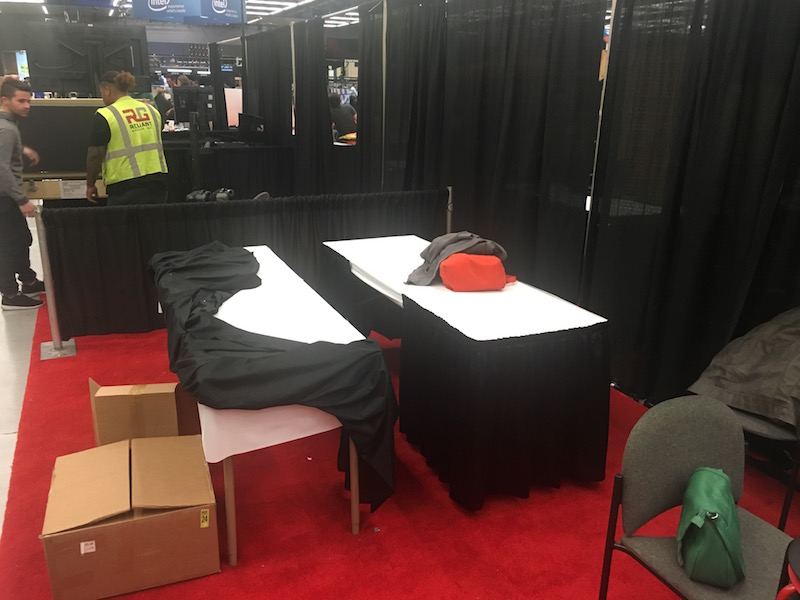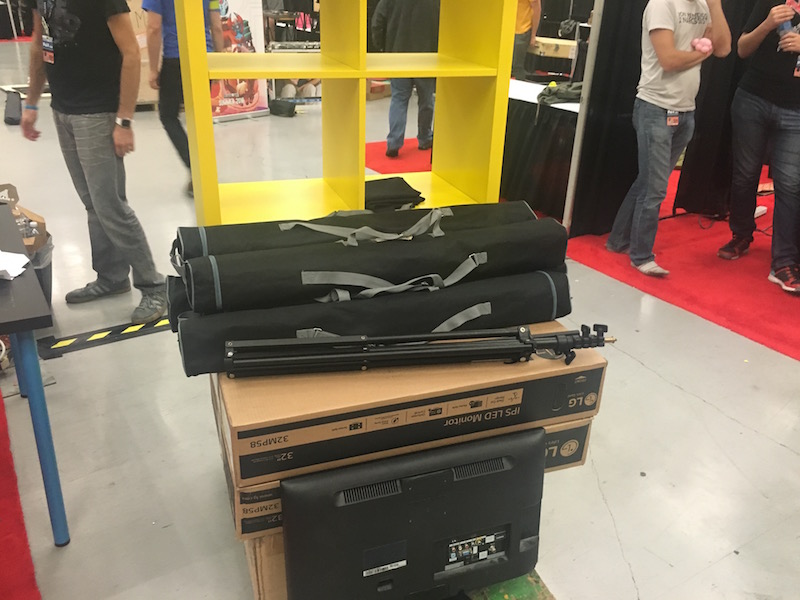 Everything packed into my Jeep ready for storage until next time.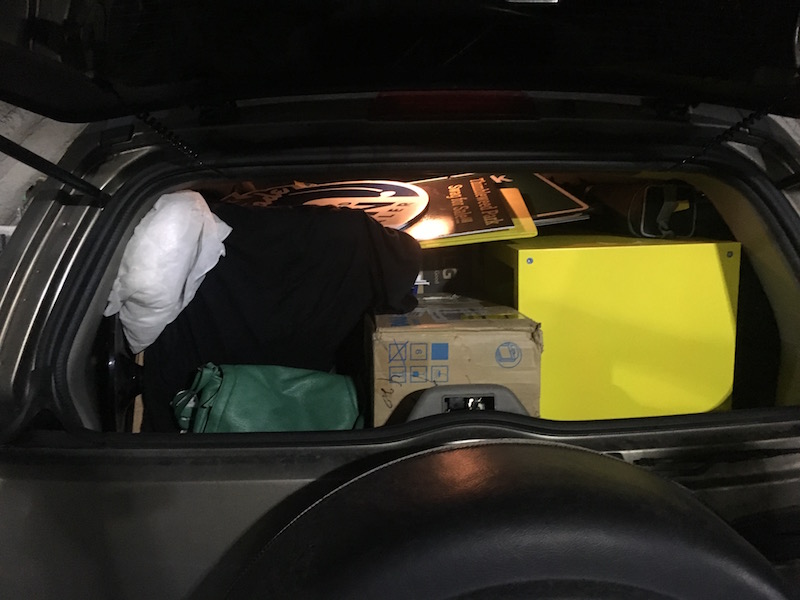 Thanks to David and Chase for watching the booth and helping get people signed up and playing. Thanks to our friends Sophie and Owen who took some shifts and helped out. Elise, who does the voice for Delores, even stopped by to help out for a few hours. And huge thanks to ThimbleTeam member Jenn who designed and organized the booth and all our merch.

And most of all, thanks to everyone that stopped by to say hi and play the game.

We're trying to figure out how to do something like this in Europe. The logistic are a lot harder and it's quite a bit more expensive, but we're thinking... we've got our smart-glasses on.

- Ron
---