by Ron Gilbert
Mar 31, 2016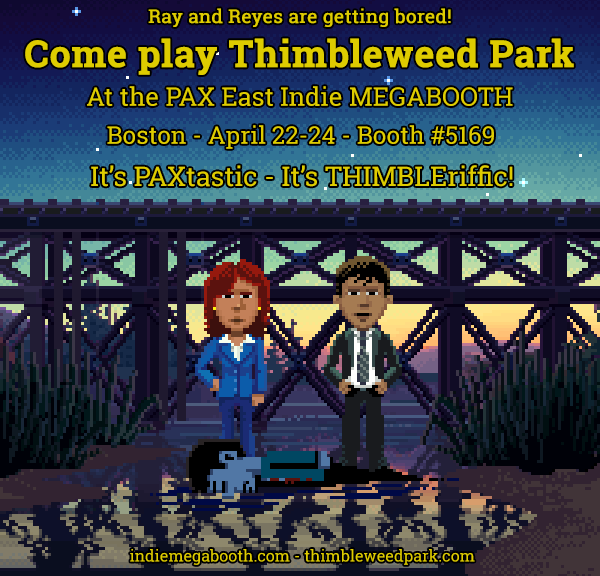 We're not only going to be showing Thimbleweed Park at PAX East, we're installing four state-of-the-art interactive stations so you can sit down and play Thimbleweed Park.

We'll be part of the always awesome Indie MEGABOOTH and will be joined by some of the best indie game devs around. I look forward to hobnobbing and sharing war stories about game dev.

This will be the first time we've opened the game up to the public and it's nerve wracking. What if everyone hates it? What if the MEGABOOTH is packed, except for the deserted Thimbleweed Park booth? What will we do with several hundred unclaimed mouse pads? Those are the thoughts that race through my head and keep me up at night.

Hopefully they also make us try harder and be better. You're a tough crowd.

We'll post more about our prep, showing what we're going through to get everything ready.

- Ron
---