by Gary Winnick
Sep 14, 2015
One of the things you'll find drawing in lower screen resolutions (individual non-scrolling screens in Thimbleweed Park are typically 128h x 320w or 172h x 428w) is that the placement of a single pixel here or there can make a real difference as to how an object, character or background may look.

In the good old days of pixel art working on C64 Maniac Mansion I first worked in character set, screens and objects made up of 4x8 pixel tiles where repetition was a necessity, brick walls were pretty easy, while organic animated characters were definitely more of a challenge.

Certainly, a reason for the larger heads in Maniac Mansion is that it allowed for much more nuance of personality. Working on the characters in Thimbleweed Park that are a throwback to that time presents us with a lot of the same basic problem solving.

For example if you're trying to create a five frame talking mouth in a 8x4 or 5 pixel grid there's only so many permutations that are going to look like they make sense. Aside from using various animation frame references it needs to look right to you when you actually plop down the closest bit pattern you can manage in that grid. Scanning doesn't really work at really limited pixel and color resolutions, it just comes down to noodling that tiny grid by hand.


Believe it or not, when I first started working on adventure games at Lucasfilm we didn't even have access to scanners. One of the the techniques I developed at the time was to first draw something, usually a character on regular bond paper, then I'd trace that onto a clear piece of plastic (acetate) with a sharpie, tape it to the front of my monitor and proceed to draw that in whatever paint program from behind the plastic overlay using that as a guide to plot each pixel into its somewhat appropriate position on the screen.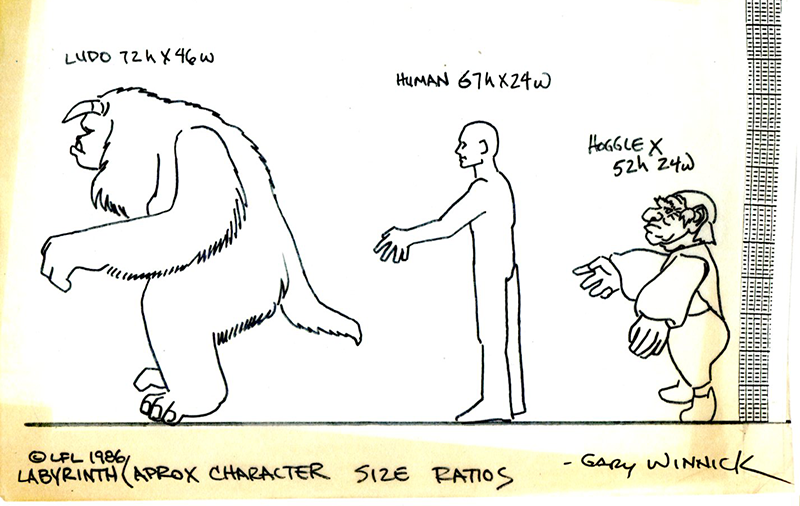 It was a haphazard way of getting the basic drawing done but actually worked pretty effectively for me at the time. Then of course, I'd touch everything up by hand, working on a face or even just the position of an eye I'd spend a good deal of time moving a single particular pixel around within a small grid trying to find the best possible location relative to its surroundings.


Although a lot has evolved relative to tools and platforms, it turns out not that much has changed relative to discerning the best bit pattern placement of individual pixels when working within a very limited pixel space.


Whether you're dealing with a face or a font, it comes down to the artist or designer looking at the overall graphic and hand placing that dot (or rectangle). On a level this can become very abstract, magnifying, zooming in and out, etc.

A lot of folks have said to me, given what I'm doing, why do I work on a 15" laptop screen instead of a bigger higher resolution display. In my case it's reasonably simple, I want to see the graphics and animation the way most of our end users will- that way I know it things will likely look their best to the greatest number of players in the audience.


- Gary
---