by Jenn Sandercock
Apr 06, 2016
Jenn here. It's been a month since we launched our new upgrade and pledge system using PledgeManager.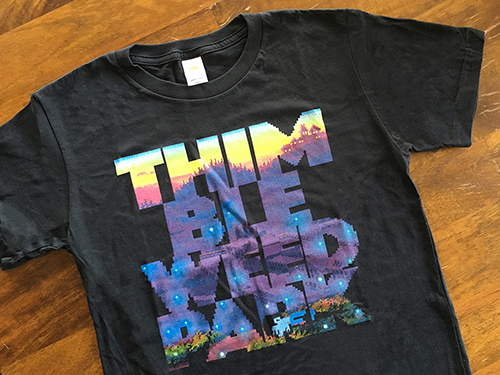 Hopefully unbeknownst to you, I've been helping out with the customer support. Before we (re)launched I was totally dreading it. You hear all this stuff about customers always being right and demanding all kinds of outrageous things. I was also nervous because I know how many backers there are and I imagined thousands of customer support emails clogging up my inbox.

It turns out everyone's been just lovely! For the most part the system has worked pretty well and hasn't needed much work from me. So hugs all around and thanks for making my job easy.

That said... It looks like there's been a few common questions. So I thought I'd dedicate a blog post to these....

Why do you need more money? Didn't you get a bunch of money from the Kickstarter already?
Yes and we're using that to make the basic version of the game and all the stretch goals. But we want to make Thimbleweed Park even better by adding more art, more animation, more sound, more music. We need your help to make Thimbleweed Park even more amazing.

But wait, will that mean the scope and development time are increasing significantly?
No way! Many of our team are only working part-time right now. Your money will allow us to pay them for more of their time, which means more great stuff gets put in the game. It's not about adding new scenes, new puzzles or new features, it's about polish, polish, polish! It's about special case animations and more music variety. All the stuff that will make Thimbleweed Park blow you away.

I never got an email about all this PledgeManager stuff you're talking about! I want to be part of the party!
At the start of March you should have got an email from support@terribletoybox.com. If you didn't get it, you can request it again from PledgeManager:
Click here if you're a Kickstarter backer or backed during the campaign
Click here if you backed after the Kickstarter campaign
If you're not sure which link to click or you're still not seeing your rewards properly, email us at support@terribletoybox.com and we'll get you sorted.

I paid with PayPal, but PledgeManager still says I owe money! What's up with that?
It turned out that for a while PledgeManager and PayPal didn't talk to each other properly. Something about email addresses or not having physical addresses. Thankfully the wonderful PledgeManager people assure me they tracked down the problem and so no one should have any issues from now on. However, if you were affected by this, get in touch via support@terribletoybox.com. Let us know the email addresses you used with PledgeManager and PayPal and we'll make sure your account reflects what you actually paid.

I backed the phone book during the Kickstarter, but I never got an email about how to enter my voicemail message. I want my reward!!
We sent out emails at the start of February. If that email's been lost forever in spam or otherwise, let us know via support@terribletoybox.com and we'll resend your email.

I'm a new backer/backed after the Kickstarter, can I get the phone book?
On our Kickstarter page, we said that the Phone Book was a Kickstarter exclusive. While we could say that what we meant was that the price was exclusive and allow new people to get the phone book, we don't feel that's in line with what our Kickstarter backers thought we meant. So in order to be true to our promise to those backers, we can't let non-Kickstarter backers get the phone book. Sorry. We've learned our lesson.

I'm a Kickstarter backer and I upgraded to get the phone book now or I bought another phone book as an add on, where do I enter in my information and record my voicemail message?
You'll receive an email from us with all the details on how to put in your information. We've had a delay sending out those emails, but they will be going out soon. That email will also tell you your unique phone number in the game, so you can leave a message to call a friend if you want. We'll be extending the deadline on when the phone book voicemail messages need to be finished by. So don't worry, you'll have plenty of time to get it right. So keep your eyes peeled for an email us.

I pledged twice with the same email, but PledgeManager doesn't show me all my stuff and I didn't get a second Phone Book email. Give me my stuff!!!
You pledged twice?! First off, YOU'RE AMAZING!! Next... Neither PledgeManager nor our Phone Book system thought there would be people as generous as you. So most likely you'll only have one email from PledgeManager (there are some edge cases where you might have been got two PledgeManager emails, but probably not) and one email about your Phone Book entry. We're working on a solution to the Phone Book entries as we speak and will hopefully have that sorted soon. For PledgeManager, we're going to try to go through and find the names of everyone who backed multiple times manually. But since we might miss you, please get in touch (via support@terribletoybox.com) if your PledgeManager account doesn't reflect what you actually bought. We'll sort you out manually.

What is Ransome's Swear Jar, what are these tiers and why should we give you money?
We're still working out exactly how your name will be getting displayed in the game. If we do figure it out, we'll post to the blog. In the meantime, know that any the money you give us will be used to help make the game better. The swear jar has 3 tiers, $10, $20 and $30. The more you give, the more prominently your name will appear in the swear jar listing & we'll be able to make a better game for you too!
I added Ransome's Swear Jar, but my name didn't get linked to the add on OR I added my name, but I need to change it now. How can I do that?
As far as we can tell, there isn't a way to change the name associated with your Swear Jar entry. Likewise, if you accidentally added the Swear Jar without a name associated with it, PledgeManager has no way to add one after the fact. The easiest thing for you to do, is "unlock" your order again, remove the Swear Jar from your cart and then add a new Swear Jar to your cart, making sure to put your name in and spell it the way you'd like. Note: you can add more than one Swear Jar to your cart and have different names associated with each entry if you wanted.

I saw you giving away T-shirts on Twitter and at GDC! Are these the backer T-shirts? Why are other people getting their shirts and I still haven't got mine?
The shirts that Kickstarter Backers will get will be different. And the only way you'll be able to get one of those exclusive shirts is if you're a backer. We won't be giving them away to press or selling them or anything else. We're working on how and when to get the backer shirts out to you sooner without involving a lot of extra postage and so on. We'll let you know when that's getting finalised.

Backer T-shirts?! That sounds fun, I want one!
If you backed during the Kickstarter, you can upgrade to get a T-shirt via PledgeManager. If you're a new backer, sorry. There'll be other T-shirts you'll be able to buy, but it won't be the backer shirts.

I just want a T-shirt, any shirt!! Can I buy one/win one?
We'll be periodically doing giveaways via our Twitter account (@thimbleweedpark), so if you're lucky you might win something. If you'd like a more guaranteed way of getting a shirt... We're going to be selling those same shirts at PAX East. So stop by our booth (number 5169) within the Indie Megabooth to buy one. We're also investigating ways we can set up an online storefront to sell just these shirts, but that'll take time. So patience, please!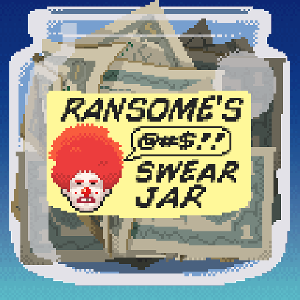 If you have more questions, ask away! I'm happy to help out. Put your question below if it's a general one and you don't need direct action from us. If you need personalised help, reach out to us (me) at support@terribletoybox.com and we'll do our best to get it all sorted. Please don't post personal requests in the comments.

- Jenn
---