by Ron Gilbert
Dec 05, 2015
Friday's podcast will be delayed until Sunday. I used to edit it Friday afternoon, but it takes over two hours and it was cutting too much into my work, so I moved to Saturday morning.

But today I'm going to be talking about making adventure game engines at HandmadeCon and I need to be there by 10am. I don't know if it will be streamed or available later online, but it would surprise me if it isn't.

Thank you for your patience. Please let this new piece of Mark Ferrari art distract your rage.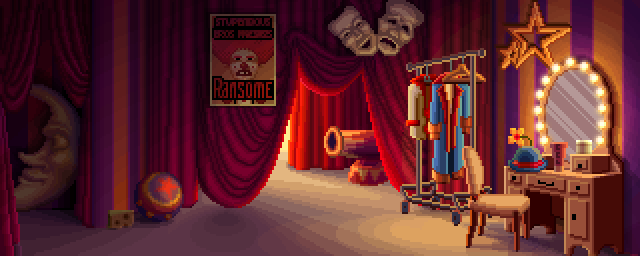 - Ron.

---