by Ron Gilbert
Feb 11, 2015
Gary is out sick today so he couldn't write anything about his latest concept art.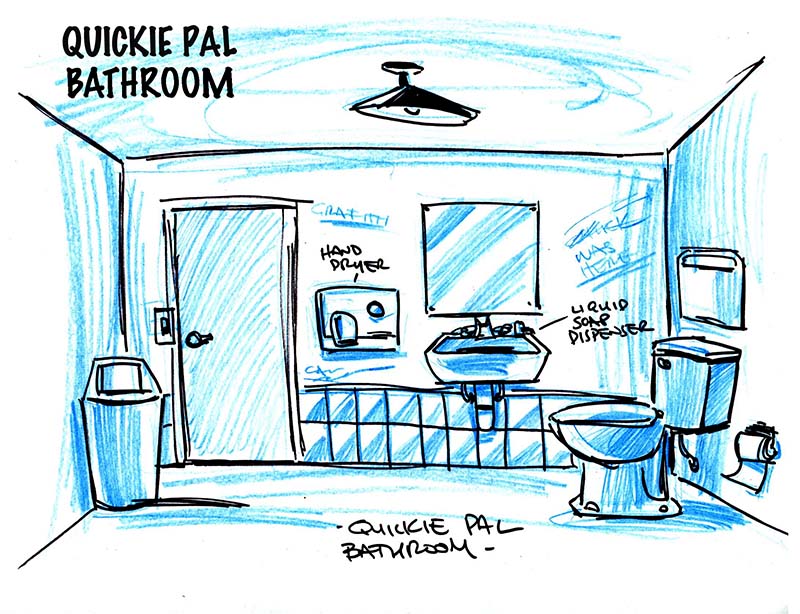 I hear this is the only bathroom in all of Thimbleweed County. That would be just like an adventure game, wouldn't it?
Adventure games can be weird with the rarity of what would be common items in the real world. Back when I was working on Monkey Island, I remember playing a "competitor's" adventure game and there was a puzzle where you needed a pencil. My character was in LA and the only pencil in the game was back in New York. I had to get on a plane and fly across the country to get it.

- Ron
---