by Ron Gilbert
Aug 17, 2015

Here are a couple of new pieces of art from the Gamescom Microsoft trailer. These are 1-to-1 pixel images, just as they appear in the game. Neither of these are completely done, they both need to go though a polish stage.

I also wanted to thank Craig Derrick for putting together the deal with Microsoft and generally helping out at Gamescom. Craig worked at LucasArts and was responsible for the Monkey Island Special Editions. He was the executive producer and the driving force behind the re-releases getting made. Many thanks for that and for the help with Thimbleweed.

Also enjoy the glory of vertical scrolling rooms.


And as an added bonus...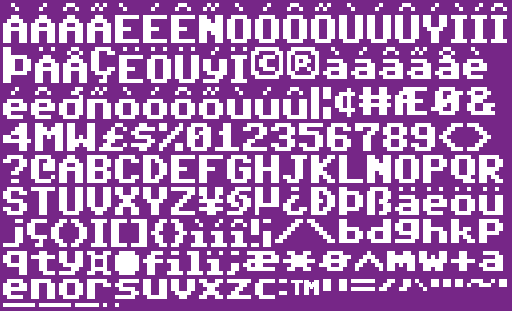 The fine folks at Style64 (Elwix/Style) offered to extend their TrueType C64 font, adding the international characters we'd need for French, German, Italian and Spanish, plus the ™ and a few other symbols. Many thanks to them.

It's kind of a short post today, using art and visual images to distract you from the dearth of actual content and information. It's been two weeks since I got back from Germany and I don't feel like I'm completely back in the swing of things.

- Ron
---