by Ron Gilbert
Oct 24, 2016
We're heading to PAX Australia (with a stop over at GCAP) next week and we'll be doing a small community event where you can have the opportunity to play a little Thimbleweed Park. It's an adventure game, perhaps you've heard of it?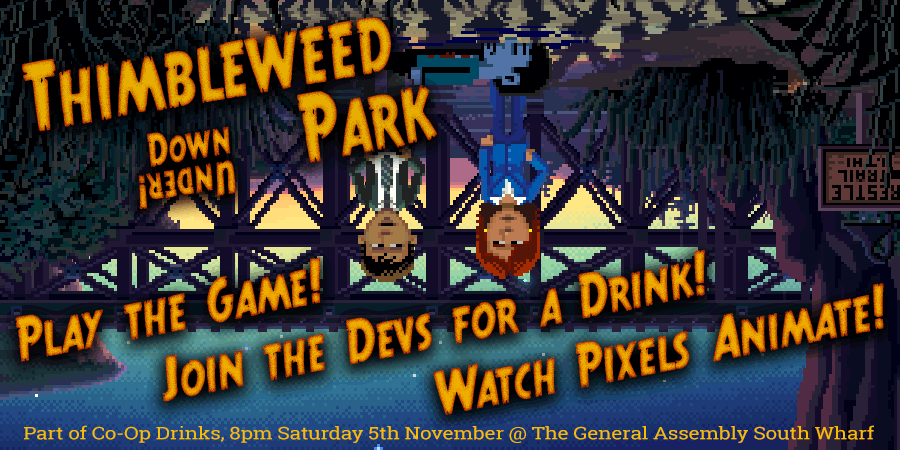 All the detail are on our Facebook page because that's where all the cool kids are.

Hope to see you in Melbourne on the 5th.

We're planning some more events in Europe, in the coming months.

- Ron
---