by Gary Winnick
Feb 04, 2015
As we begin to flesh out the visual locations in the town, we need to design each store front, other buildings and the exterior features of the town. Additionally, the architectural styles need to be consistent to one another while conveying an iconic representation players can easily relate to.

I start out with a building's basic shape - and research a number of images in a particular style on line - in this case stereotypical small town American businesses. I'll start roughing out a basic building shape in blue pencil and felt pen. Then render more shading based on it's construction materials, is it made of wood, brick, glass? How many windows? What's the aesthetic? What's the function?
Once I have an image that evokes the feel, I'll go back in and add the appropriate window dressing , signage and other details. Finally I'll go back in and add more appropriate typography, logos and associated sight gags when I execute a more final digital render.

We're still early in the design process, so we don't know if all these will make it into the final game, but it helps spur ideas.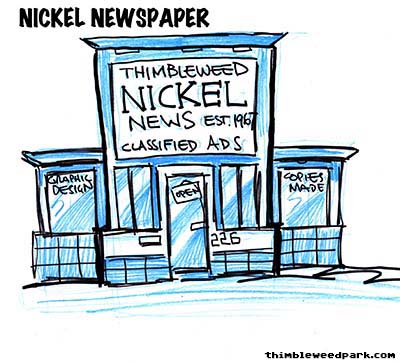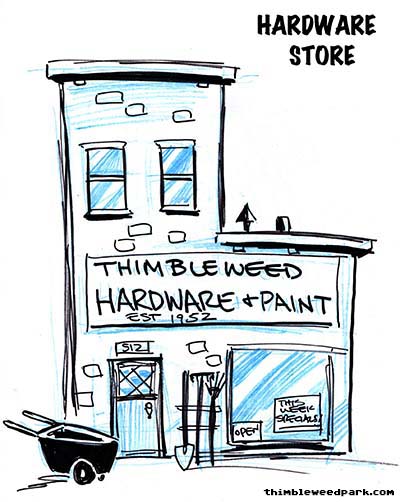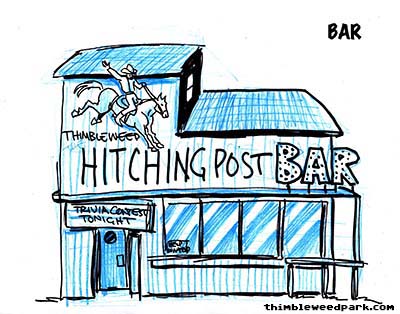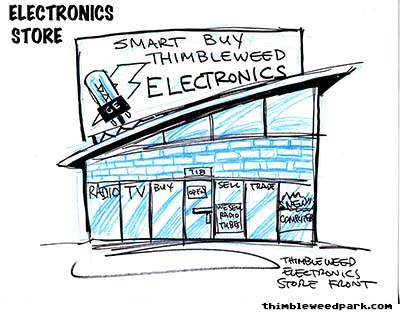 - Gary
---