by Ron Gilbert
Jan 14, 2017
We're going to be do a little press tour in a few weeks through Germany and London and we're going to set up some fan events when you can hang out, chat about adventure games and play a little Thimbleweed Park and complain in person about <insert personal gripe about the game here>.

We looked into going to some other counties, but time and money was a limiting factor, so we apologize for that.

As we say in America: ROAD TRIP!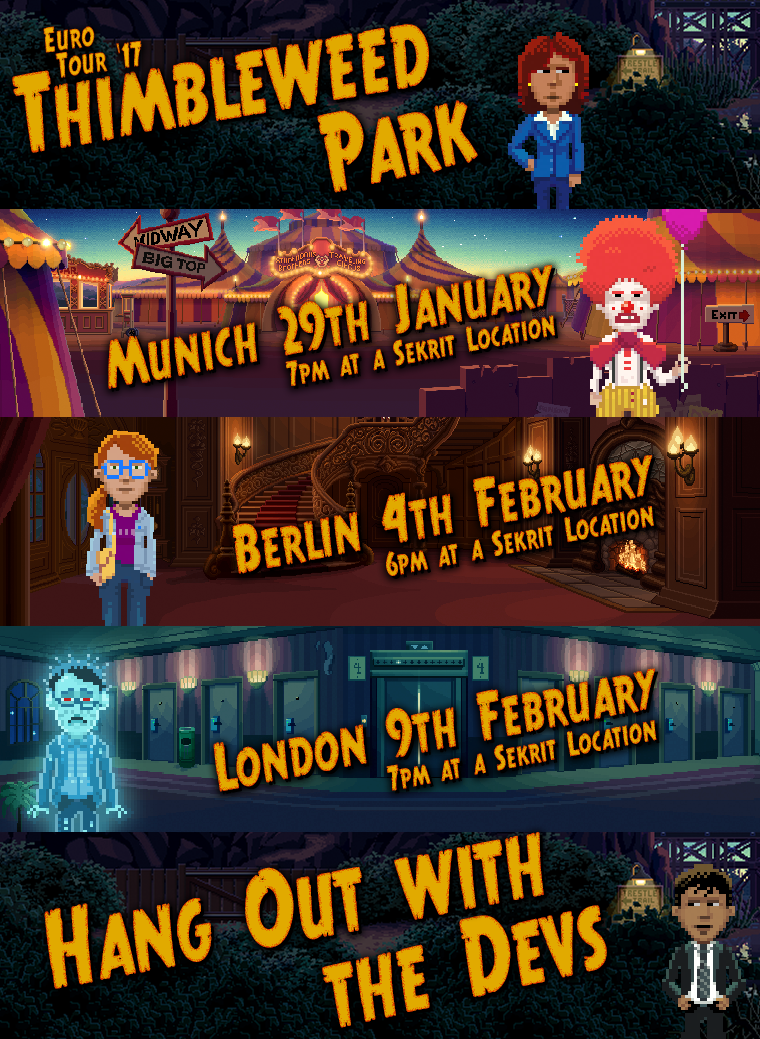 The prefered way to sign up is with Facebook by going HERE.

Or you can sign up HERE if you don't have Facebook.

But please don't sign up on both or you will make us cry.

We're not announcing where the fan parties are going to be until we have a count of people.

- Ron
---