by Ron Gilbert
Aug 24, 2016
Time for another fascinating and action packed Thimbleweed Park dev video. This time we're going to talk about our latest change to the ui.... removing the sentence line.

I resisted making this change for quite a while, but when I finally got around to doing it, and played the game for 10 minutes, it became clear this was the right thing to do. Everyone who's played the game since likes the change a lot.

We've done some playtests since this change and it's interesting because no one comments on it. When I bring it up at the end of the playtest, there is a little bit of shock that they didn't even notice. It just felt right.

I guess that's a good thing.

- Ron
P.S. Here is a bonus GIF to show what happens when the cursor gets to the edge of the screen, since a lot of people are asking about that.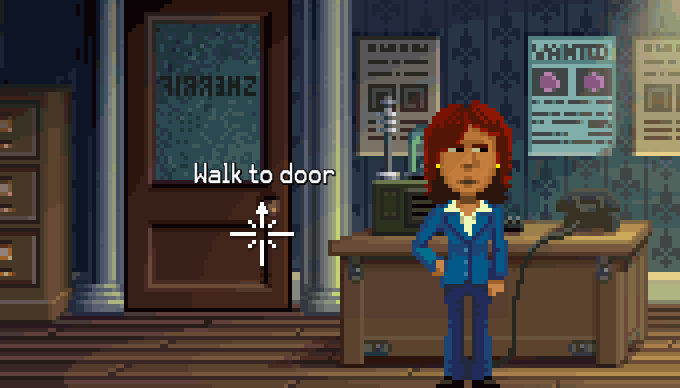 ---