by Ron Gilbert
Aug 08, 2016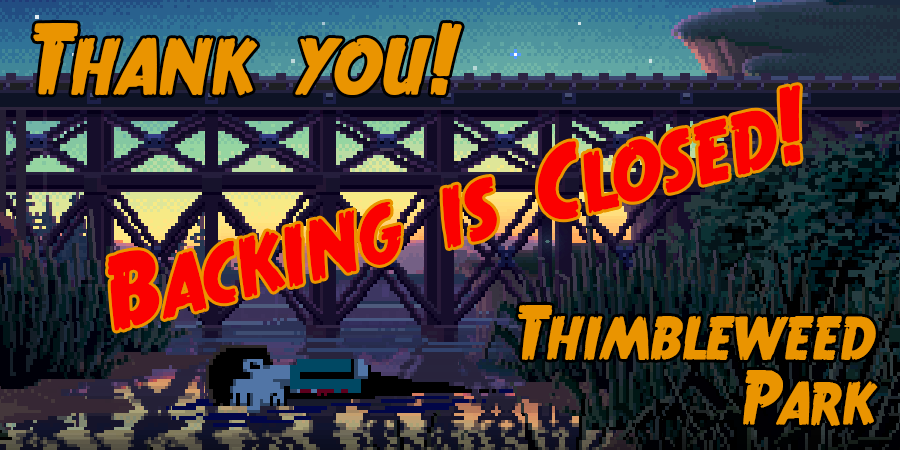 These are your last 24 hours to back Thimbleweed Park and make an awesome game even awesomer.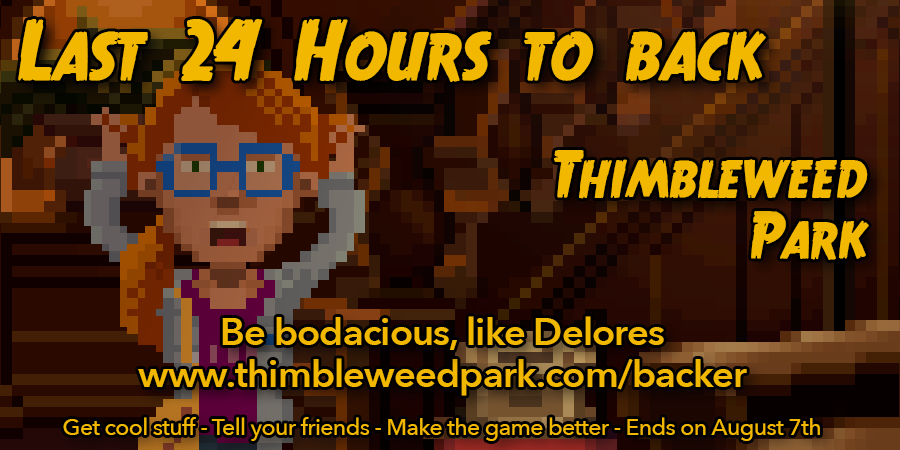 In 24 hours we're shutting down all backing. Last 24 hours to get in Ransome's swear jar! Last 24 hours to get guilt absolution for pirating Monkey Island or Maniac Mansion! Last 24 hours to feel awesome about yourself!
If you want to upgrade your previous pledge, please contact support@terribletoybox.com
But please note... These are not pre-orders! If all you want to do is pre-order the game, wait until closer to release. We have not set the final price for the game and it could be less than our lowest tier. What you're doing is supporting and helping to make a great game. You're bringing joy and point-and-click adventures to the world. Can you really put a price on that?
You're also getting guilt absolution, but that is between you and your god.

- Ron
---