by Ron Gilbert
Aug 29, 2016
BREAKING NEWS: The new book count is 1082. Amazing job everyone!
UPDATE UPDATE: The mansion mansion library is now closed. This time for realz.

UPDATE: Due to some (ok, a lot) of confusions about submissions be closed the 29th being the beginning of the day, not the end, I'm going to open them back up until Aug 30th at 6:00pm PDT. No second chancies.

BONUS POINTS: If you write about Health or Sports.

- Ron
The Library is now closed! (not really, see above)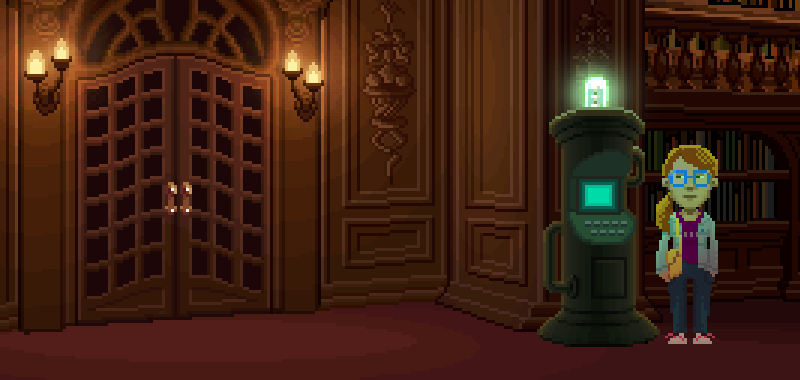 You submitted a total of 926 entries. This number is probably a little high due to some people submitting the same book 2 or 3 times with corrections, but it's close.

We currently have room for 261 books, but it's pretty easy to increase the number of books, so we'll do our best to get everyone in.

The sections aren't the same physical size, some of are small and only have rooms for a few books, others are large, so we can fit the smaller book counts into the smaller sections.

The breakdown of sections is...

Adventure: 95
Mystery: 90
Sci-fi: 74
Non-fiction: 69
Self Help: 64
Romance: 50
Short Stories: 50
Crime: 43
Autobiographies: 40
Young Adult Fiction: 40
Cooking and Food: 35
Poetry: 35
Programming: 33
Physics and Astronomy: 26
Jokes and Humor: 25
Travel: 25
Arts and Entertainment: 22
Nature: 20
Math: 17
Robotics: 17
Biology: 15
Business: 15
Home and Garden: 13
Health: 7
Sports and Outdoors: 6

PAX is this week, so I won't be able to get anything into the game until next week. Once I do, I might open it back up for selected sections.

If we need more books, we might open it back up with just the sections that need books. It will be a few weeks before we know that information.

Thanks to everyone who submitted. It's going to be a fun library.

- Ron
---