by Ron Gilbert
Dec 14, 2015
This is a very exciting time for the project. We're about halfway done with all the rooms and it's time to start putting in what we call Special Case Animations™.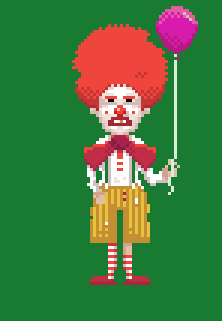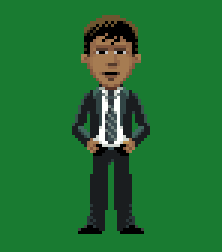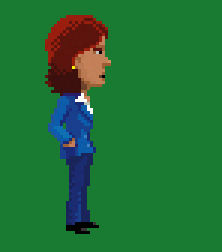 Maniac Mansion had no special case animations. Each of the characters had a four direction walk and talking and that was it. You can famously see this when someone climbs a ladder or uses the weight machine in Ted's room. No animation.

The Indiana and the Last Crusade adventure game was the first place we used special case animation. The first one that went in was where Indy jumps down into a large pit. Steve Purcell did the animation and it was stunning to see the characters do something that wasn't walking and talking. It was also an extravagance. Disk space was very limited and these SCA's (as the pros call them) took a lot of space, so we had to "choose carefully" (ha ha). LOOM had quite a few of them and Monkey Island built on that, but they were still a luxury.

Fast forward to the year of 2015 and disk space is - for all intents and purposes - unlimited. We can have an many special case animations as we want. Well, almost and not really.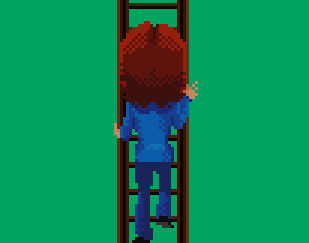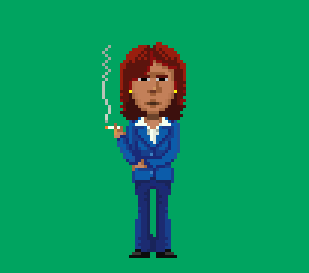 They take time to animate, so we still have to be a little picky, but not overly. Each character has three reach animations: reach low, reach med and reach high. For a lot of cases, we can just use one of these to avoid hand animating someone picking each and every object off the floor or a shelve. Reaching for a door knob isn't exactly an game defining animation, just the opposite, it's likely to be forgotten as fast as it can play.

But for other animations that define moments in the game, it's important to animate them. Special Case Animations can show a lot about a character's personality and help set the tone for the game.

As the project comes to a close, we'll use any available animation time to go back and add animations where a simple reach just won't do.

- Ron
---