by Ron Gilbert
Nov 18, 2015
One year ago today Gary and I launched our Kickstarter for Thimbleweed Park!
So... Happy Birthday Thimbleweed Park!
In lieu of presents, please click on the Support Us link at the top of the page and buy yourself a collectors edition boxed copy. You're worth it.

As our present to you, here is some new art. Nothing says Happy Birthday more than a gorgeous piece of adventure game art. Or in this case, a horribly disgusting bathroom.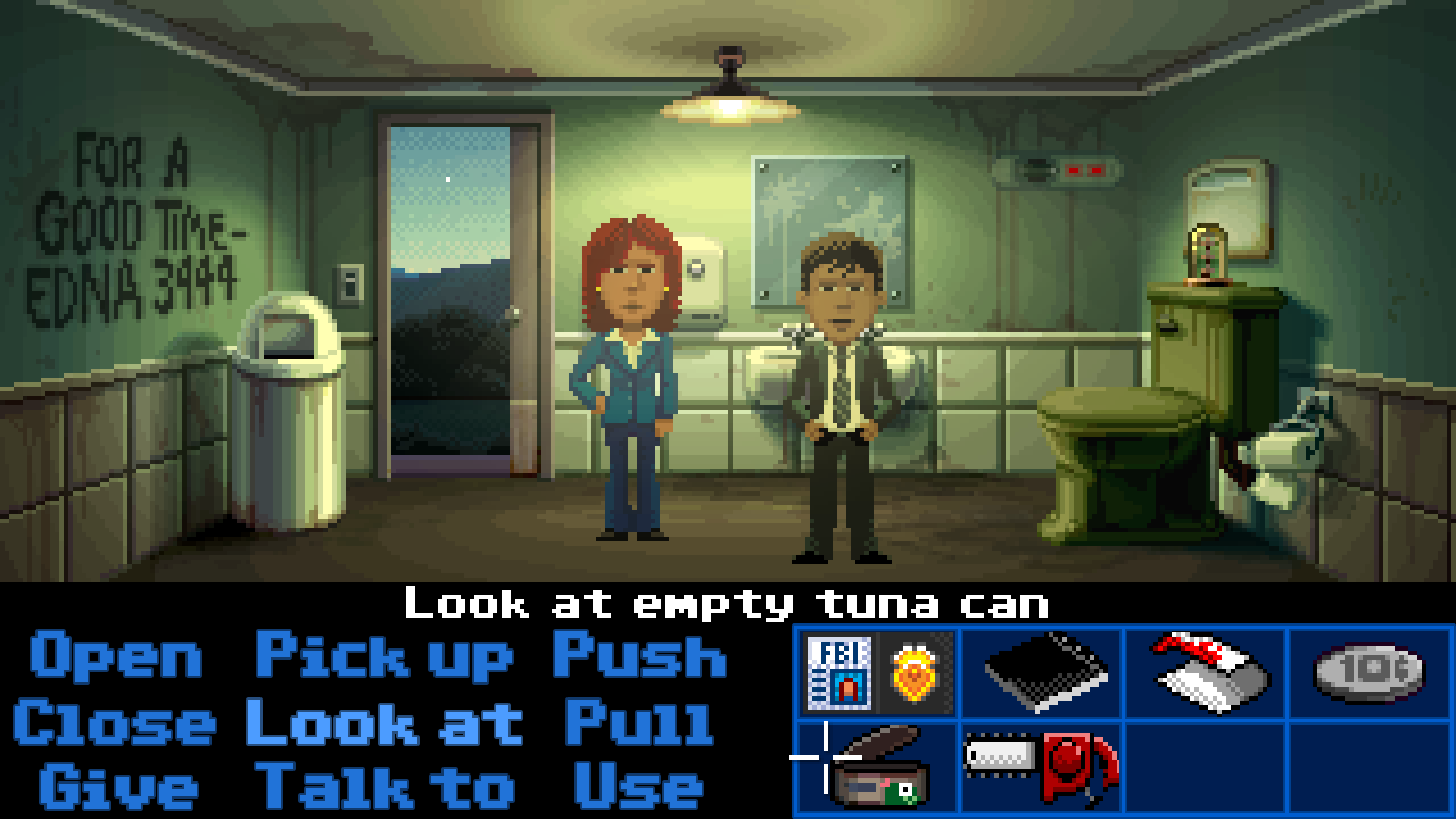 This weeks post is a few days late because we're all scrambling to get ready for the first playtest by a non-Thimbleweed Park team member. We're all giddy with excitement. I'll do a post next week talking about how it was conducted, how it went and what we learned (spoiler free, of course).

OK, back to the salt mines.

- Ron
---