by Ron Gilbert
Apr 23, 2016
We just finished the first day of PAX East and I thought I'd give a quick update.

Here is our Thimbleweed Park booth just before the gates were opened: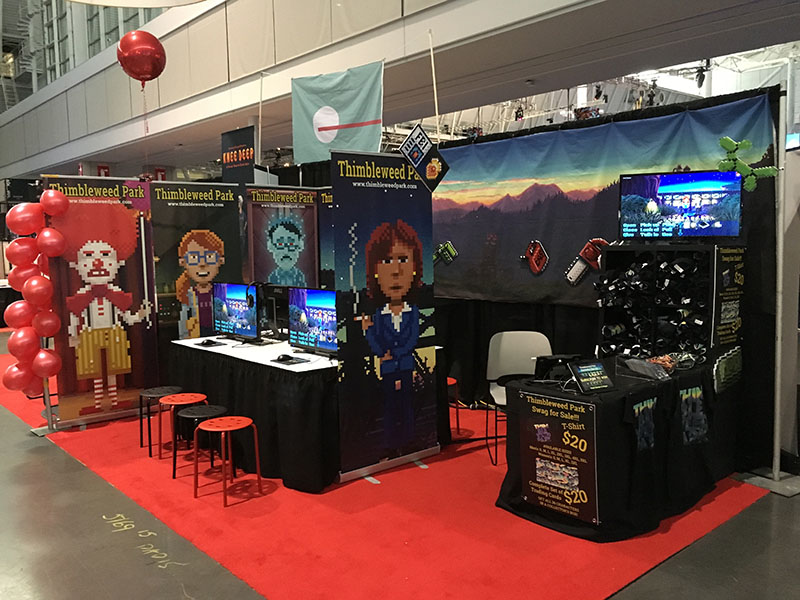 And here is a few hours later: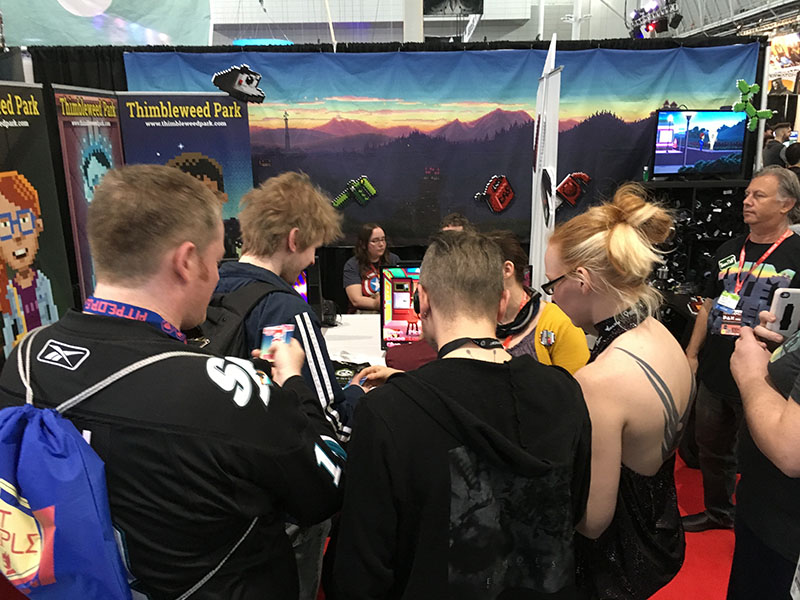 We had four stations to play Thimbleweed Park and they were full all day long, with a line several deep always waiting to play. The thing that excited me the most was - with the exception of a couple of people - everyone played through the entire 20 minute demo. That is always a good sign. You know you're in trouble when they leave part-way through.

As I mention in the podcast, we've done some work on the UI. The big change is that we're taking all the rooms fullscreen, then floating the UI over the top. We also switch to a new pixel based font.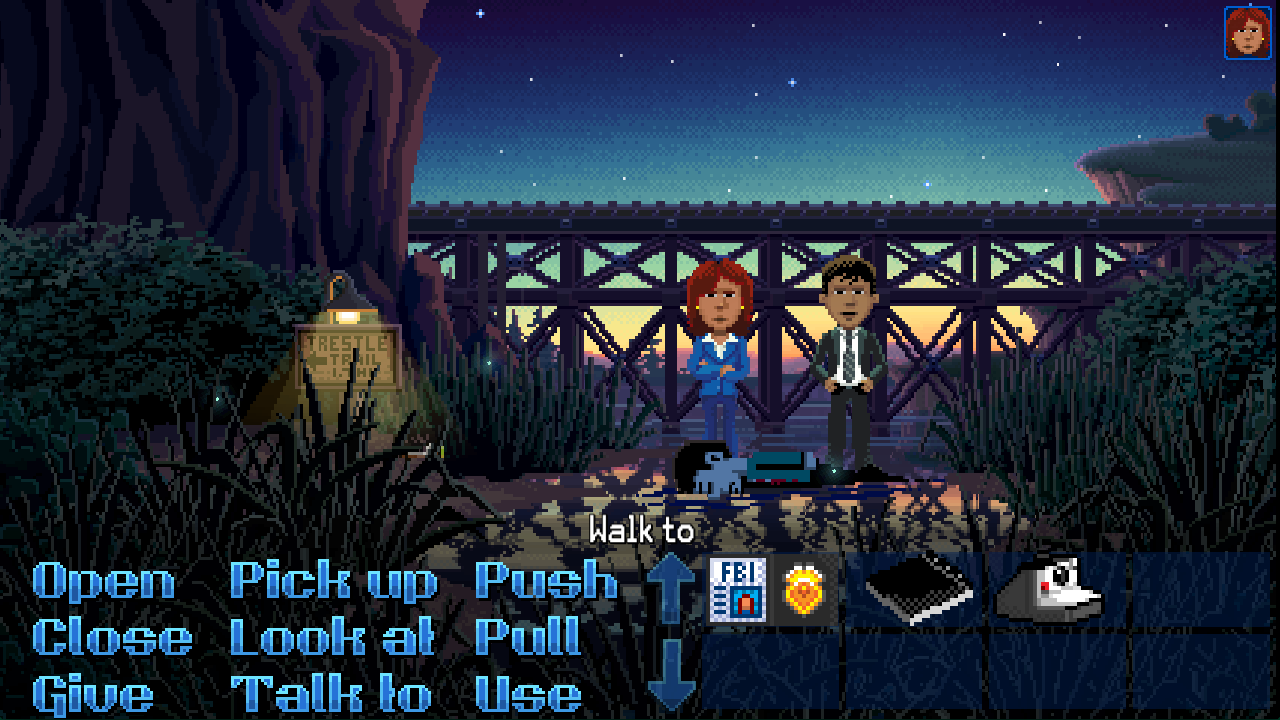 You can always switch back to the classic C64 font if you want.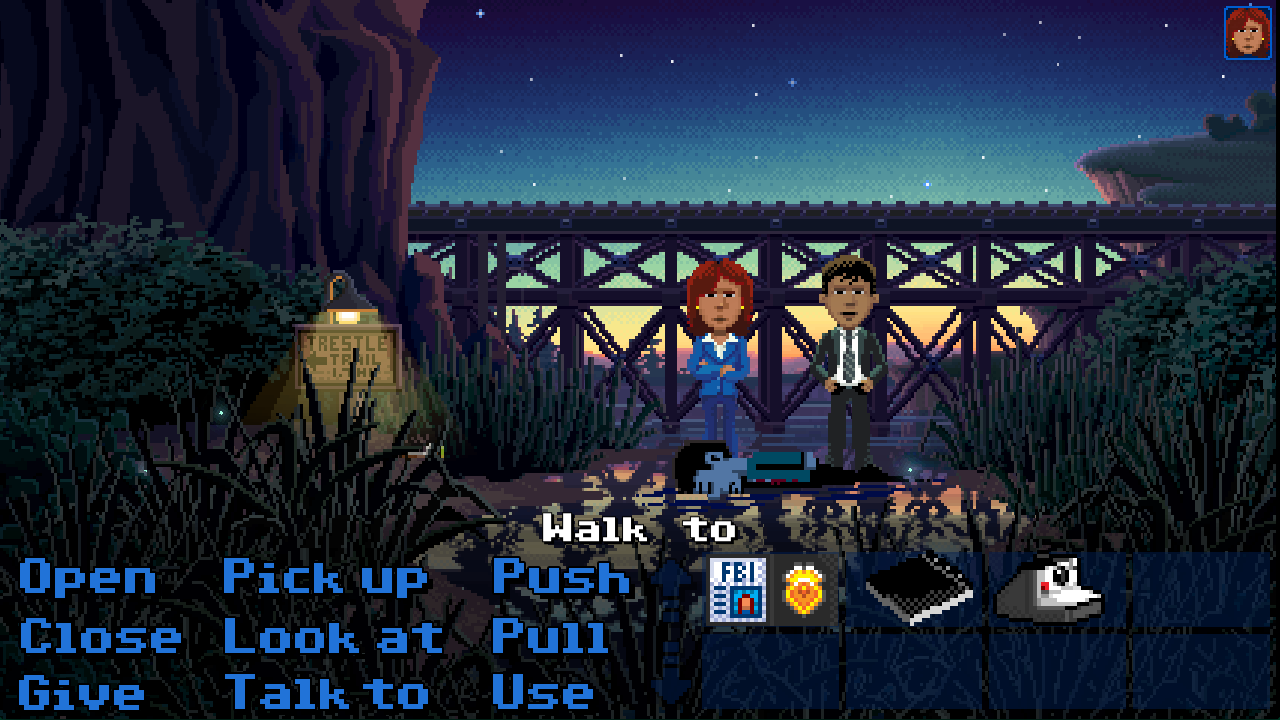 The black bar under the ui was a holdover from the SCUMM days. Back then we didn't have the memory to do full screen room, nor the ability to overlay the UI. It took me a long time to realize that none of this was a constraint anymore and needed to go.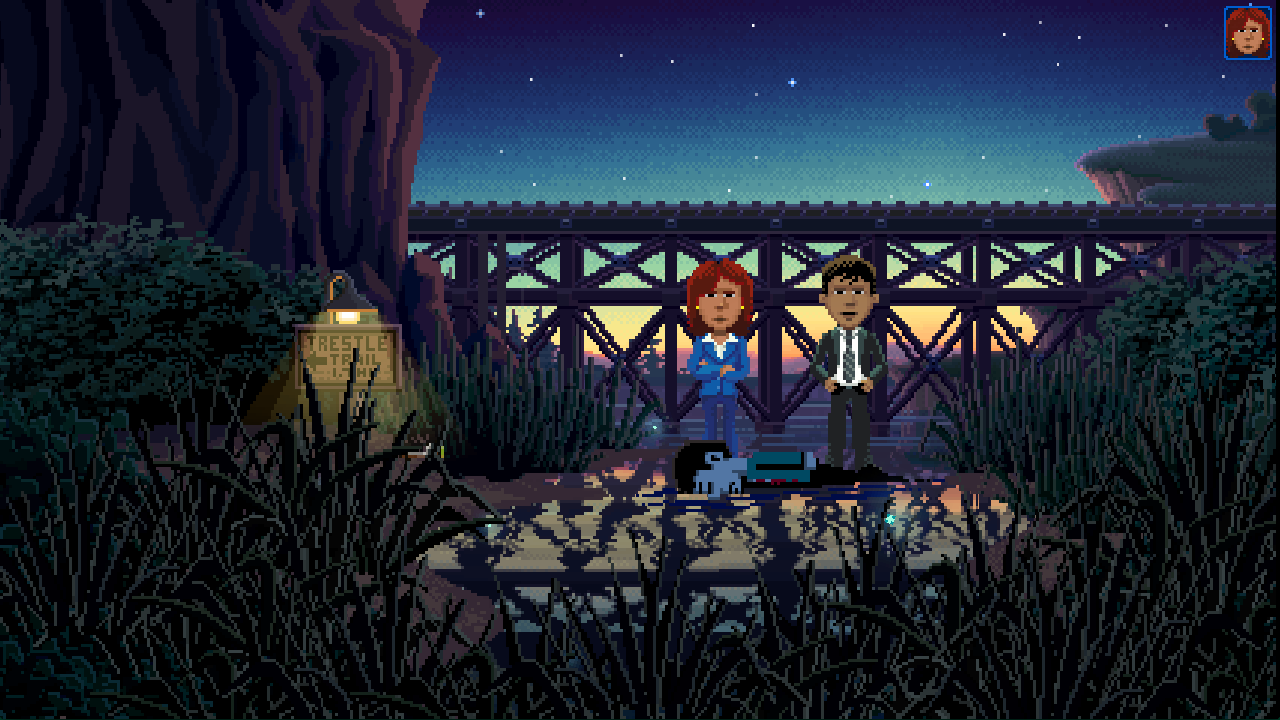 The other advantage is that during cut-scenes, you no longer have the ugly black area at the bottom of the screen. You now get fullscreen goodness.

I write more about this when I get back... Off to another grueling day on the show floor.

- Ron
---