by Ron Gilbert
Oct 26, 2015
Today's post is going to be quick and small. So much to do. I feel like we've entered the brunt of the storm after a few months of light winds. Bugs pile up and more tasks get assigned each day than we attend to. The water is raising faster than we can bail it out.

But that's not bad. The game changes everyday. Art from Mark, puzzles wired up by David, new animations from Gary and Octavi and dialogs from me and Lauren. It's exciting times for Thimbleweed Park.

A few days ago I decided to fully dive into the translation system. Text is currently burnt into the code. It's easier that way, but it's something that needs to change once the first pass of writing is done.

The first step was to write a preprocessor for Squirrel, then load in the spreadsheets with (sample) text and dialog ids. The final game will allow you to switch languages with the press of a key or button, you won't need to restart.

A few months after the game ships, our plan is to allow user translations into any language you want, even made up ones. We'll release all the text in a spreadsheet, change it as you wish, put the new file in the right place, and it will show up as a language. I predict chaos.

Thanks to the teeming masses on Twitter I was able to get a few lines of German in.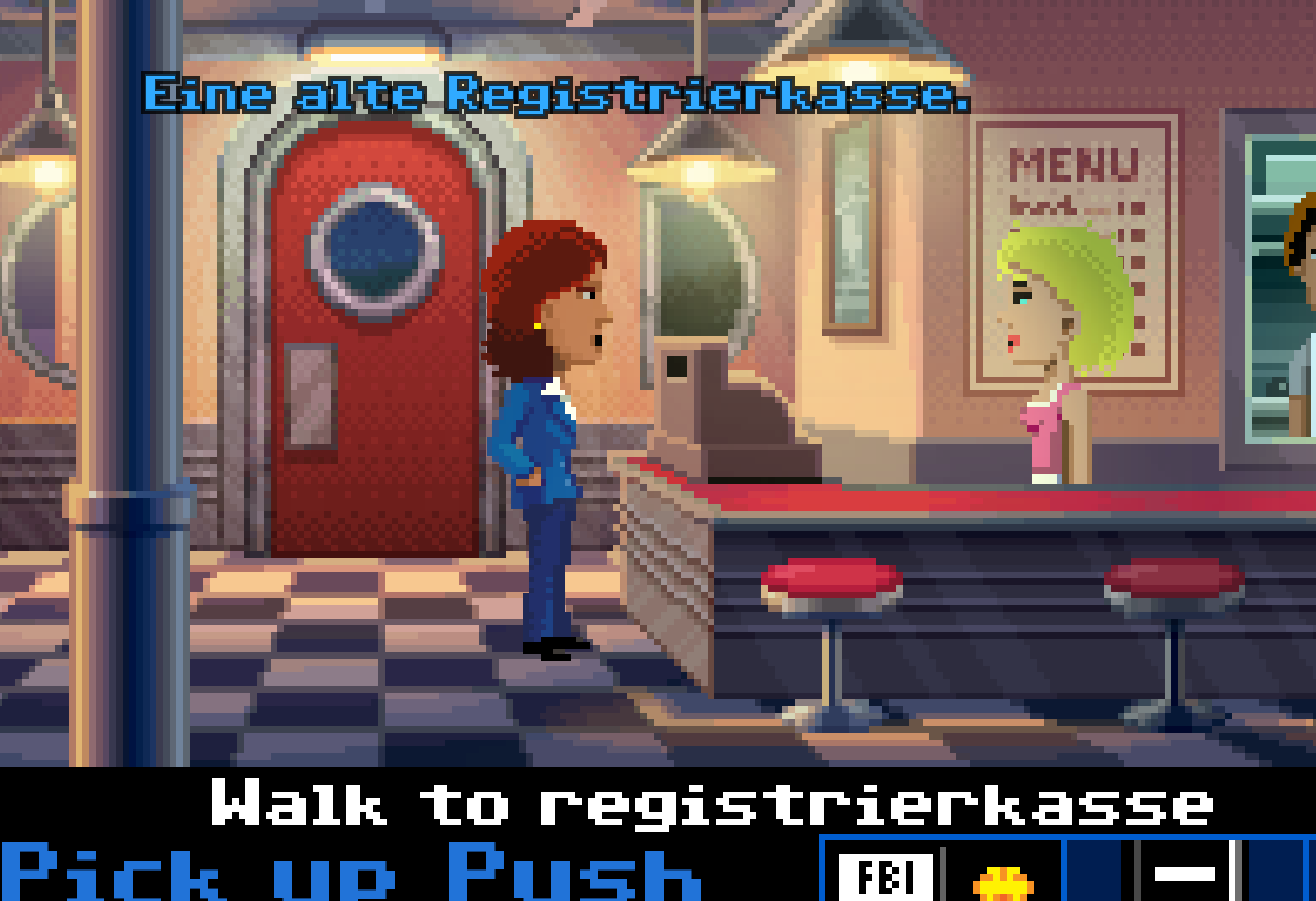 The verbs aren't translated, but this is a proof-of-concept for the engine and it worked great. I also give no warrants as to the accuracy of the translation or the appropriate use thereof.

I'll do a full write-up on how translations work next week, or the week after.

- Ron
---