by Ron Gilbert
Nov 16, 2016
We've reached the next important milestone in our quest to releasing a game, and it's called Zero Bugs.

As of the 15th, we have zero bugs in our bug lists. That's not to say the game has zero bugs (far from it), but we fixed everything, and if we didn't fix it because it wasn't that important, we closed it.

Zero Bugs.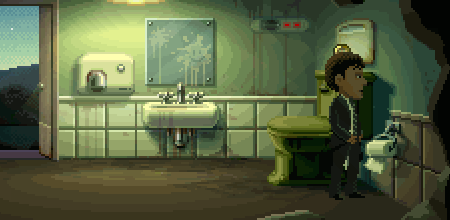 Testers continue to test and file bugs, but the rule now is at the end of each day, there are zero bugs in the bug database. We also take a hard look at the bugs coming in and decide whether to fix it or not. Sometimes the bug isn't that critical or it's an edge case, so we just close it. Other bugs are just too dangerous to fix and they aren't that important. If it was 2 months ago, we would fix it, but not now.

It's important to clarify what we mean by bug.

If something crashes the game, or makes the game unplayable or is painfully ugly, it's a A bug and we fix it. If it's just something that makes the game a little glitchy and it's not common, that's a B bug and we'll fix it if there is time and it's a safe fix. Bugs that are unlikely that anyone would even notice or are rare edge cases, those are C bugs and usually just get closed.

We had a bug where sometimes (rarely) an actor would face the wrong direction when you gave them something. Fixing it would touch a lot of code and there was a high likelihood of breaking other code, so we opted to not fix it. It the kind of bug you might see once in an entire playthrough.

We had another bug where the input and cursor were being turned off for a split second to keep the player from messing up a special-case animation, but a bug caused the input to be turned on prematurely and left on during a cut-scene. It's an edge case, but the consequences catastrophically break the game, so we had to fix that, despite needing to touch a lot of code to do so.

Testers still continue to report everything and we triage all the new bugs each day.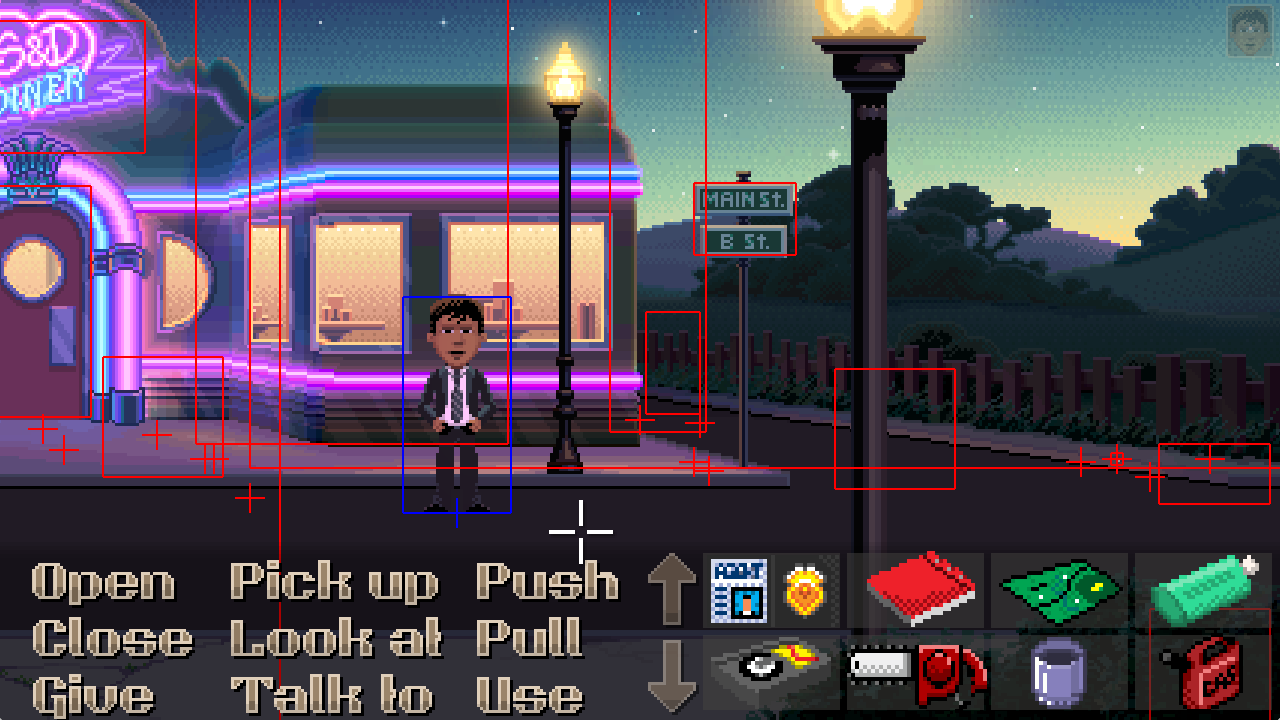 The thing about fixing bugs is, anytime to fix a bug, there is a likelihood you'll introduce a new bug, so we don't want to just keep fixing. The goal is to get a completely stable version where testers aren't finding any A or B bugs anymore. The only way to accomplish that is to lock the code down as much as possible.

We want to say there will be no bugs in the game, but that's just not realistic. The game has close to 100,000 lines of code and that is only the game code, not the engine. It's a complex beast.

There is a point where you have to say: we're done. If you don't, you never finish.

That is the real reason for these milestones: to force us to make hard decisions and move on.


Now, all that said. The Zero bugs relates to the game code, there are still several open bugs related to the engine and platforms, but there don't affect the game. An example of one of these is, when you scale the screen for safe mode, garbage shows up along the edges. That has nothing to do with the game code, and is purely an engine issue, so it's low priority. There are 10 or 20 such bugs, but we decided to focus on the game related bugs first.

I also have a big memory leak I need to find and fix. It's not the kind of memory leak a leak detector will ever find, it's memory the game is holding onto because it thinks it needs to, but doesn't. That's going to take me a few days of lock-myself-in-a-room-debugging to find.

There are also a lot of issues with the Xbox port, mostly related to Microsoft's cert issues, but that's probably a whole 'nother blog post.

- Ron
---