by Jenn Sandercock
Dec 29, 2016
When we asked people for some library books to fill up the Edmund Mansion mansion library, we weren't expecting such an overwhelming response. We're really amazed by the creativity and time so many people took to write a book for us.

We received 1084 entries. As part-coder, part-jack-of-all-trades, I pulled the shortest straw and had to read through all the books. I read through around 80 books a day, which took around an hour and a half. At that rate, it took me 14 days to finish all the books. Due to the sheer volume of books, I wasn't doing any sort of grammatical or spelling checks. Whatever people wrote is pretty much how it will end up in the game.

I was looking for anachronisms, inappropriate content, puzzle spoilers or red herrings, things that didn't work within the world of Thimbleweed Park. Many books I only skimmed and didn't get to absorb their awesomeness.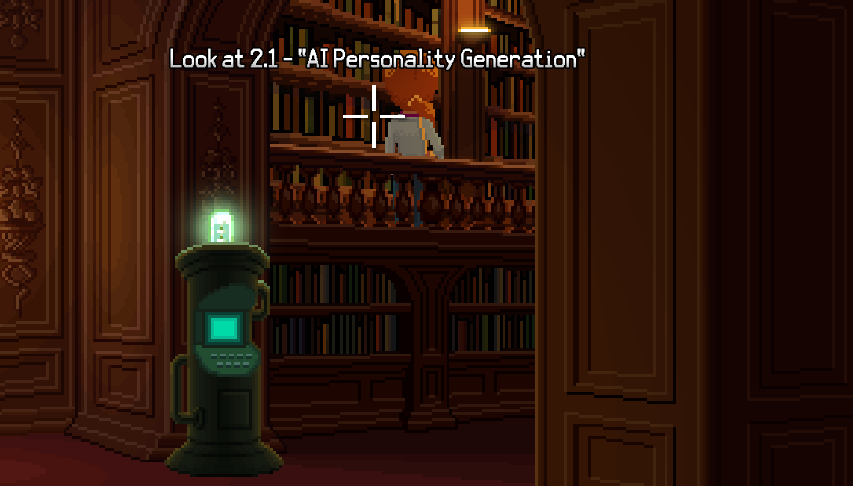 Out of the 1084 entries, 997 were ok on the first pass, 16 were duplicates (entries that someone submitted twice, presumably to fix mistakes), 11 were in a language other than English, 55 needed review and 5 were definite cuts.

Although we'd spoken about letting people translate their entries into other languages, the sheer number of people involved and coordinating that has meant we've decided against that. We used Google translate to check the 11 entries not in English to check that there weren't any issues. All of them were given the go ahead.

For the 55 books for review, we went through them all and talked about why we should or shouldn't accept them. We had to edit some to remove minor issues, anachronisms or author names that might lead to lawyers needing to be paid.

In the end we have a total of 1056 books in the library. That is, only 12 books were cut completely from the game! That's an impressive amount of content, much of it great quality.

We still need to go through and make sure the books fit on the page-art for the most part. But know that if you submitted a library book, it's mostly likely you'll be able to find it in the game!
Although I couldn't take the time to fully read all the entries as I skimmed them, two entries stick out in my mind as my favourites. So in the interests of giving you a sneak peak into how amazing our fans are, I'm going to share those two books with you.

First up is a book sent in by Dinko Galetic in the "Short Stories" section. It's called "Flash Fiction Anthology" by Various Authors: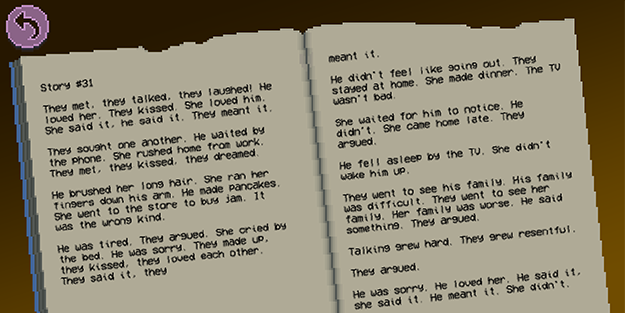 My other favourite was a book sent in by Synne H. Rustad, it's called "Everyday Enchantments" by Synne Cinnamon.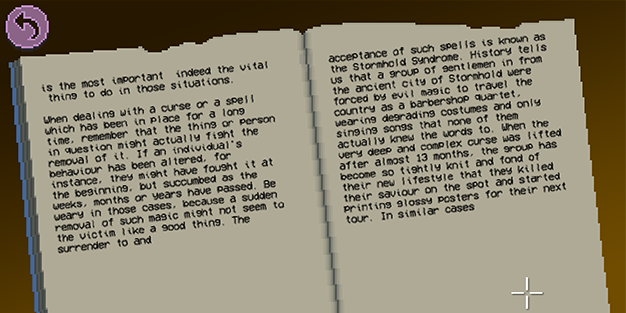 - Jenn
---