by Ron Gilbert
Mar 28, 2017
This won't be the last one, but it's the last "development" blog entry. Any blog post in the future will be post-release blog posts, they won't be about the development process, but more about the care and feeding of a game post-launch. They will also come once every one or two weeks.

Maintaining a blog with multiple updates each week, while you're trying to make a game, is a lot of work. As much as I like writing these and reading everyone's comments, it will be nice to take a break.

And yes, I do read ALL the comments. When a comment is added, I get an email with the text of the comment and a link to take me to the comment. I read them all.

For this last "development" blog entry, I thought I'd talk about what we're doing right now. What does the last few weeks of a project look like?
It's a lot of scrambling around, dealing with marketing, PR, storefronts, launch trailers, and endless little decisions like pricing.

Let's start with pricing

We starting talking seriously about pricing 9 months ago. We had three basic choices: $14.99, $19.99 and $24.99. We really needed consistent pricing across all the stores, and while some allow for finer grained pricing, not all do. This was a common intersection between all the stores.

$14.99 is probably the most common for indie games. This was our first pick and hung on for quite a while. As we got closer to finishing and more and more people played the game, we realized it was a huge and deep game. The two choices now became $19.99 and $24.99. $19.99 won out for a while, then we settled on $24.99. It felt like the game had enough value to warrant the price. It was higher than a lot of indie titles, especially 2D titles, but we felt we could support it.

We lived with $24.99 for a bit, and felt any point-and-click fan would gladly spend the $24.99. As we've talked about on the blog and on the podcast, one of our main goals is to introduce new people to the joy of point-and-click. It started to feel like $24.99 might be a barrier for that group.

Pricing is always hard. None of us are experts at it. We talked to several industry friends and no one was overly excited about $24.99. It seemed too high. Not for the people who bought the game, but for all the people that were on the fence. Pricing at $24.99 might do well with the core, but it wasn't going to attract a new audience. Given that was one of our main goals, we settled at $19.99.

Moving on to storefronts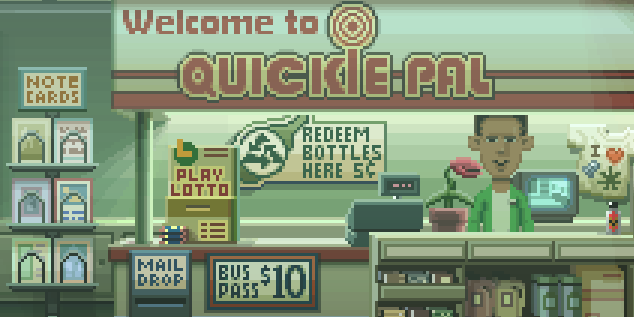 We have to deal with five storefronts on launch: Steam, GOG, Xbox, Win10 store and the Mac App Store. And every store front has different size images they need. Steam has 5 or 6 images size for the main store, then there are all the Steam Achievement images and Steam Trading cards, badges, etc, etc.

It's a lot of art to produce. Some of it is just resizing images, but you'd be surprised how long it takes. Plus, resizing pixel art is harder than normal art. We can't just drop the size by 5%, otherwise the pixels get all screwed up.

GOG has it's own sizes, and the App Store has it's own sizes, and Xbox and the Win10 store. Everything need it's own art sizes. Jenn spent weeks and weeks getting all the art into the right sizes. If you're releasing a game, don't underestimate this.

Launch trailers

We've done several trailers for the game so far, but for launch we need one trailer that sums it all up. I wrote the Ransome trailer before we went into the studio, but before we even had a rough cut. I didn't think to write a launch trailer in advance, and we didn't have the budget to pull actors back into the studio.

I talked to Derek Lieu about it. He has done all of our trailers so far and he's amazing. We talked about doing a movie style trailer where all the dialog was taken from the game and pieced together to tell the story.

I got Derek the entire script and he poured through it for a week and came up with a first draft. We beat that up and tweaked it, then he did a first cut with black cards where the footage would go.

I then made a cut-list and started capturing footage. All in all, it took me about 3 days to capture and recapture all the footage and Derek a few weeks to put it all together.

Review copies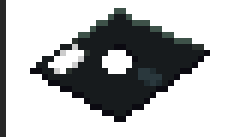 We send out several hundred review copies to the press. Before we did that, I needed to get Steam working. It only took a few days, and maybe a few more to fully understand it. Once that was in place, we tested the review build (which is, in theory, the final build) for a good week and then sent out the review steam keys.

All-in-all it went well, the reviewers found 3 or 4 bugs that we opted to fix and pushed new builds to Steam. When we got a report of a bug, we'd immediately try and figure out what was happening. Most of the time, it was obvious what the issue was. A few times we had the tester team attack it and find a repro case.

The first bug we got from a reviewer completely stumped me. It made no sense. I poured over the code for a few hours and couldn't see how it would happen. Friends arrived for board game night and I took a break. About an hour into board games, it hit me and I knew what the issue was. Bug solved.

I'm sure post launch will be like this. We'll get bug reports and, evaluate the severity and immediately fix the big ones, and move the others for a future rev.

When you're fixing bugs on a "hot" version, you want to change as little as possible.

PR
Part of send out the review copies was setting up interview and podcasts. Our PR master, Emily, did all the work in setting them up, but me and other teams members had to take time to answer questions and do podcast. Again, don't underestimate the time this takes.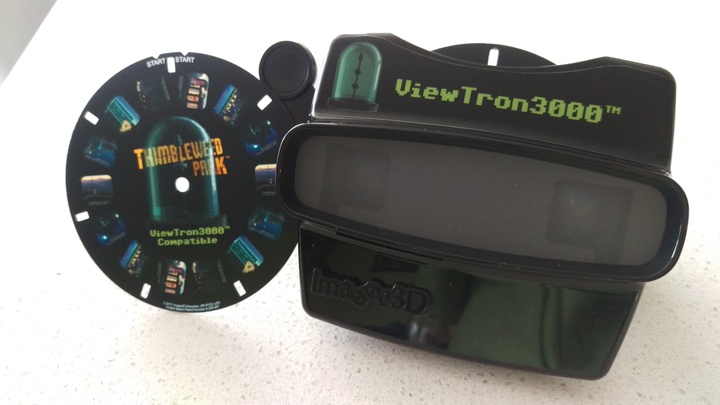 We also sent these ViewTron 3000's to some press and will have them for sale on Fangamer in a few days.

Marketing
In addition to PR, there is also marketing that needs to be done. For small indie titles, this is main social media. So, we spend time on Twitter and Facebook and all the others, posting images and countdowns. More stuff to write and create. Marketing is probably our weak spot right now.

Builds
The Steam builds are locked down and everything is under control. We're a little behind on the GOG builds, but by the time you read this, everything should be fixed. I wasn't planning on doing a Mac App Store build, but I had to do the code signing for other reasons, and once you've done that, you're 90% there, so I decide to put it up.

The Xbox is a whole different story. You have to go though Xbox's cert process and it can take anywhere from a week to a month. It was a huge wild card. We submitted a few around a month ago and it took a couple of weeks to make it though. The issue was, a lot of bugs got fixed while it was sitting in cert. So, last week we made a new build with all the bug fixes and entered cert again. Just yesterday we passed that cert and are ready to go.

Backer keys
Wow, how hard can that be? Well, actually pretty hard. If we had done nothing but Kickstarter, it would be a lot simpler, but since we took pledges from Humble Bundle and then later via PledgeManager (to allow backers to upgrade), it's a been a real challenge to get all the names and backing levels integrated. PledgeManager doesn't have a system for sending email to backers, so Jenn had to set up a separate system.

We also have the issue with the DRM-free keys being done by GOG. We should have set up separate "products" in PledgeManager where you picked Steam or GOG, but we didn't, so we had to set up a separate system to cull that information and make sure everyone gets the right keys.

It's been a learning experience. The whole project has been a wonderful learning experience. Did I say wonderful? I meant terrifying and stressful.

- Ron
---