by Ron Gilbert
Jan 12, 2017
It's time for another action packed State of the Game post! Gather around the radio, turn up the volume, get grandma in the rocking chair, and let's begin.

A lot has changed since Gary and I sat across from each other at lunch and joking said "Let's do a Kickstarter", followed by an awkward moment of silence where we both realized it wasn't a joke.


Would anyone want to play a point-and-click adventure? Would they appreciate the classic nine-verb SCUMM interface? Could we build a game that was how you remember those old game, not how they actually were? Could we grab a new generation of gamers and shed them of their misgivings about what a point-and-click adventure is?
Well, we were a mere months away from finding out. It's been a long journey, one that you have shared with us, encouraged us, and held us honest throughout. I can honestly say, Thimbleweed Park is a better game for having you all here. And I'm not just blowing smoke up your *beep*. I'm not that kind of person.

Since our last State of the Game post, we've gone into content lock, meaning all the art is done, all the sound and music is done, and all the puzzles wired up.

We still continue to test and an occasional bug is found where we have to tweak one of the above, but we're not making any more changes or adding any new content.

We've set a date of January 27 as an engine lock for Mac, Windows, Linux and Xbox. At that point the engine is done and we're adding no new engine code. We will continue to test and if showstopper bugs are found, they will be fixed, but we're done with the engine.

That is also the version we will submit to Microsoft for Xbox cert, which can take a month.

We're in the process of getting our coming soon Steam page set up, so hopefully that will go live in the near future.

Thimbleweed Park runs on iOS and Android, but we're not actively working on them, there is just too much to do to get the game done on the core platforms. They will probably come out a few months later.

We haven't announced anything with PS4, but our intentions are to release there was well. As I've mentioned in the past, Microsoft has a three month exclusive, so it will be at least three months after the core platforms. Our Microsoft deal also specifies that we can't release on any other platform before the Xbox, so Mac, Windows, Linux and Xbox will all release at the same time. It's not really holding anything back, it's actually giving us breathing room on for getting the Steam builds tight.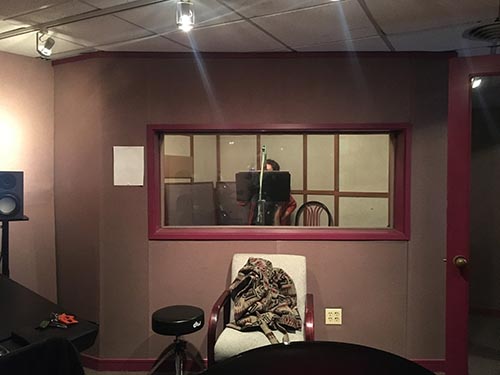 The big news over the past few months is the voice acting. I could write a whole book about the the voice acting (henceforth known as Clusterfuck #1). It has nothing to do with the voice actors, they were all marvelous. As much as I'd love to shift blame to someone else (I'm taking volunteers), it rests solely on my shoulders.

I contemplated writing about this earlier, but decided to wait and see how it all panned out. Writing about clusterfucks while they are happening invites too much second-guessing (on everyone's part).

We did our first casting back in March, when we did the trailer for Ray. It's important to remember that Thimbleweed Park has 47 speaking roles, and that is a lot to cast for. My goal was to cast here in Seattle and use local actors.

We did the casting for Ray and then I planned on doing a full casting in June and the first recording session in time to have voice in for the demo we showed at Seattle PAX. June came and I was overwhelmed with work, and June became July, we did a first pass at casting, but just weren't finding the talent, then I became overwhelmed with everything else and pretended none of this was happening. Oh yeah, and a shit-bag was elected president and that didn't help (note to self: get the Russian translations done ASAP).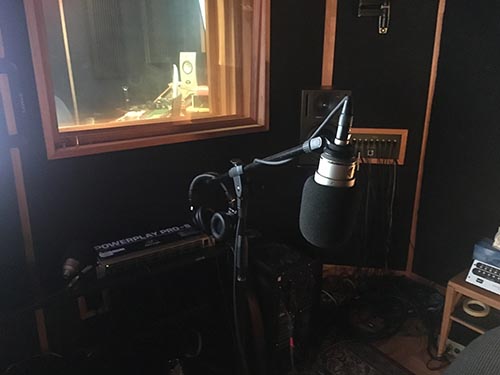 So now June has become late October and we still don't have the game cast. Panic is at DEFCON 1.

We eventually decided to cast in Vancouver Canada (also known as TV America) and within a few weeks had the game cast and were ready to roll. The actor who plays Delores is in Seattle, so we recorded her at Bad Animals in Seattle (fun fact: after casting her, she became the Thimbleweed Park sound designer and so is basically the real life Delores).

There is a character in the game who is German and no one we auditioned could do a German accent that didn't sound like something out of Hogan's Heroes. I contacted Tom Kerstin at Daedalic to see if he could help, and he got in touch with an actor and studio in Germany. Many thanks for that.

In Vancouver we recorded at Studio X Labs, which coincidentally is the same place we recorded DeathSpank. I went up to Vancouver for a week and we record everyday for 8 hours. Union actors work in 4 hour stints, so we couldn't record (for example) Reyes for 8 hours each day, we had to split it with other actors and the other roles.

Only the five keys roles needed more than 4 hours, we got everyone else in one 4 hour session.

To record, we'd run though the script and the actor would read each line twice and I'd mark the take I liked, or marked it for pickup. We'd go through around 30 lines, then go back and grab anything anything I'd mark. Ransome's voice was hard on the actor who played him, so after the first session we had him do each line once, rather than twice. He was amazing, so I rarely needed a retake.


That's the thing about working with pro-actors. They are really good at reading a script and can do 95% of their lines in one take.

All the actors on Thimbleweed Park was a pleasure to work with.

After my week in Vancouver, I came home and we spent the next 3 weeks recording with me calling in on Skype. All in all, it took 5 weeks to record over 16,000 lines.

Which gets me to the other clusterfuck on my part. Lauren, David, Jenn and myself wrote way way too much. I was mentally keeping track of the lines in my head, and I completely misestimated by a factor of 2. When I first pulled the text and saw how many lines where were, I was shocked and mortified.

Initially, there were more than 16,000 lines (with a third of them needing to be recorded 5 times), so we went through the whole game and blocked characters from going into specific areas they didn't need to go, mostly to save recording. I don't think players will really notice it. We always gave charaters a good reason for not going somewhere and made sure it wouldn't make a puzzle frustrating.

An example is keeping Ransome out of the Cemetery. There is no puzzle reason for him to go there and we gave him a plausible excuse for not wanting to go in there, so it seems natural.

So, lessons learned (that I already knew but didn't follow):
1 - Cast early and set a deadline and stick to it.
2 - Pull a script early and often so you have a real line count.

After recording was done, it's taken another two weeks to go through and cut, clip and process all the dialogue. It's in the game now and it's been transformational. It is so amazing to hear everyone speak.

W00T!
Boris has started the German translation a month ago and a few weeks later we hired the translators for French, Italian and Spanish. They are all on our Slack, so it's fun to chat about odd issues that come up. Each of them has a copy of the game they can debug jump to any room and hot load their translation as they write them. The translations are all scheduled to be done by the 27th.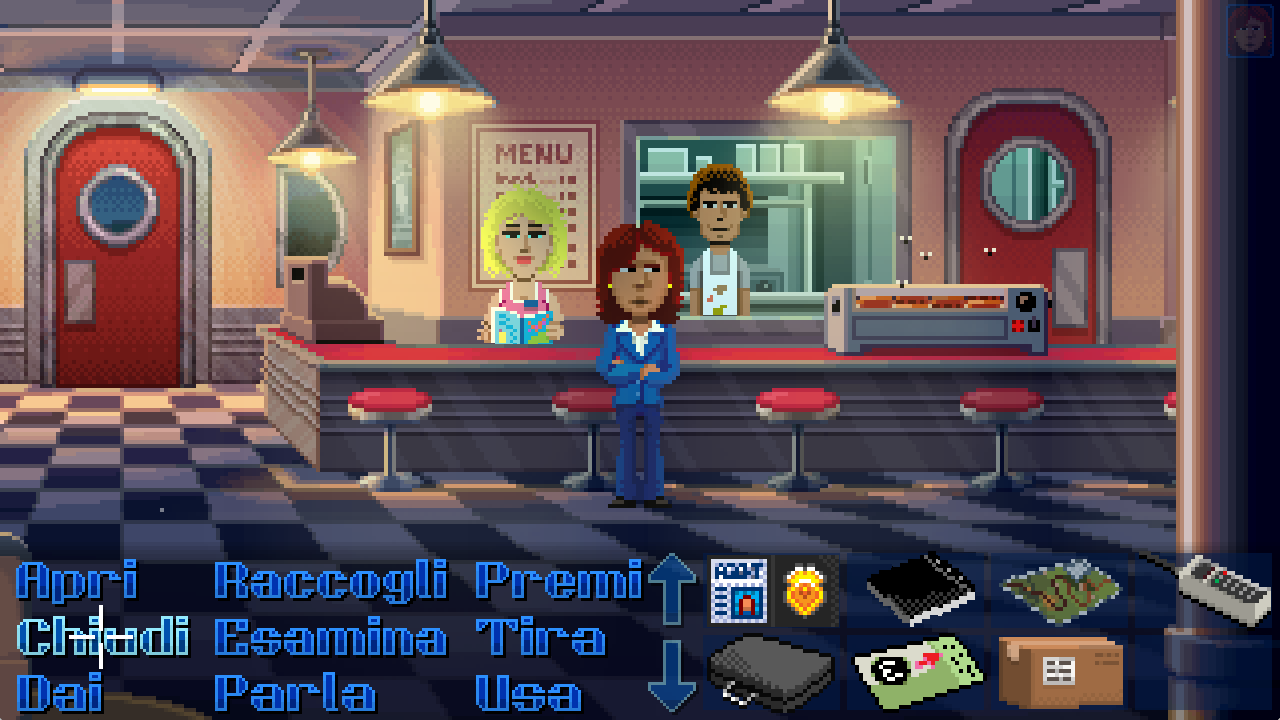 We are now fully into the final stages setting up all the marketing and PR. Do not underestimate the importance of these two things, they are just as important as building a great game. But those will have to wait for another post.

So, the bottom line is our evil plan is finally coming together to make a point-and-click adventure game that feels fresh and modern without running from anything that made those games so great.

Thanks for being a part of it.

- Ron
---