by Ron Gilbert
Apr 09, 2017
Now that we can post preproduction design docs without fear of spoilers (warning: spoilers ahead) I thought we'd start with the whiteboards.

Early in January, right after the Kickstarter finished, Gary and I got together for a few days of brainstorming on the whiteboard. At this point, we knew the basic story, in so much as these agents show up to investigate the body, and there was a clown, a dead guy and computer programmer.

We didn't really know how the game would end, or how we'd get there, but hey, that is the fun part.

After the first brainstorm session, Gary had the idea of a big factory and this tube based AI. It seemed ripe for digging, so we ran with that and never looked back.

A couple of months later, David Fox joined the team and we started to get into the nitty-gritty of solving the murder.

After the first day with David, I was really bothered by all the details of finding evidence. It seemed like an arbitrary jumble and players would be lost.

I went home feeling a little dejected and overwhelmed. What the evidence gathering stage needed was focus, then the idea of TronMachines hit me. By placing them in the Coroners office, it would give that focus. The TronMachines wanted specific items, and that meshed better with how an adventure game worked. David and Gary seemed to like the idea and it gave out design sessions more focus as well (always a good idea).

Originally the Coroner's office had 4 TronMachines, the BloodTron, FaceTron, FingerTron and EnhanceTron. The EnhanceTron was going to be used to enhance a video image taken from the Quickie Pal video camera, but it felt like too much, so we cut it.

We saved the flashbacks for last, and for those brainstorm sessions Jenn join us. Ransome's flashback started to get huge and we cut it back significantly.

We took pictures of the white boards at the end of each session, or before we erased them.

Most of what you see made it into the game, although tweaked quite a bit. Other parts never got off the whiteboard. Some of it made it off the whiteboard and into the wireframe version, but was cut before final art.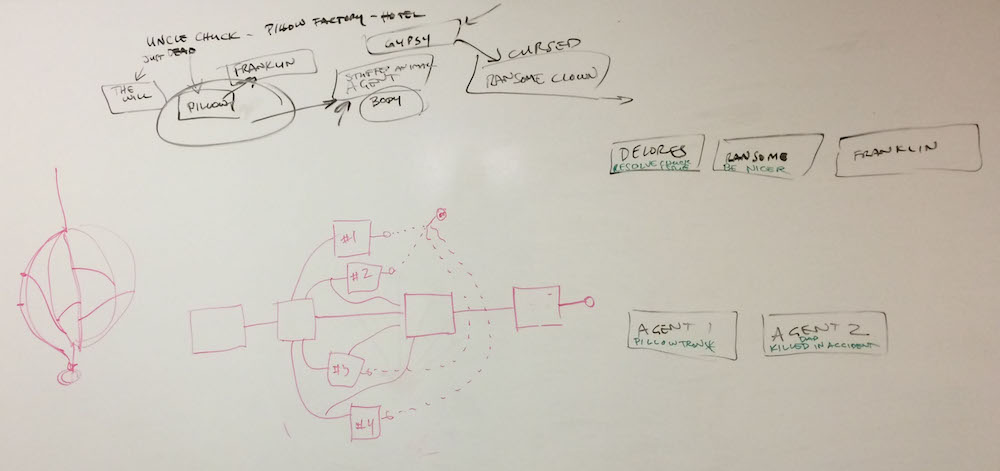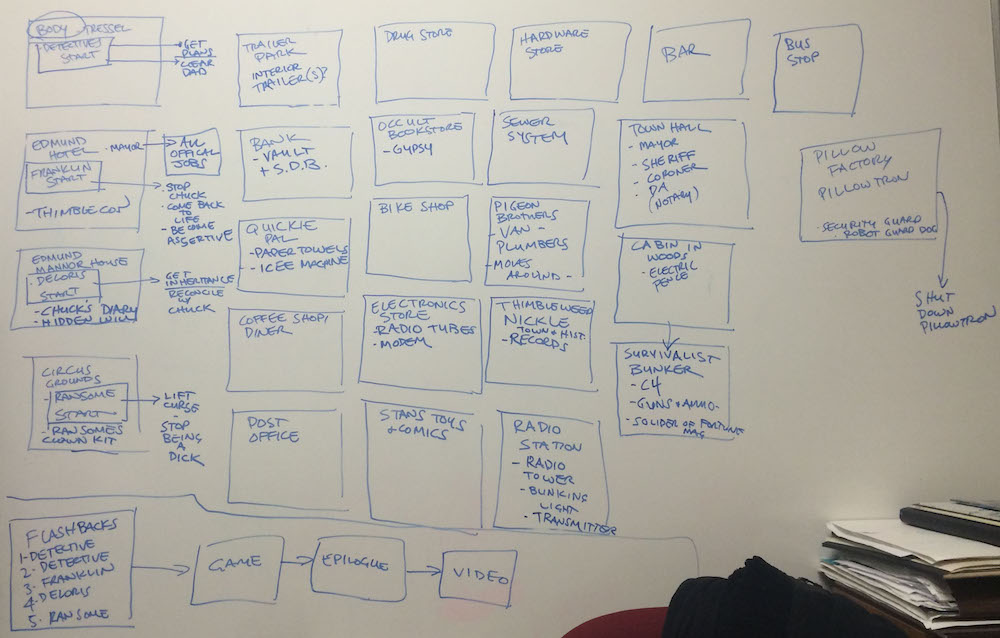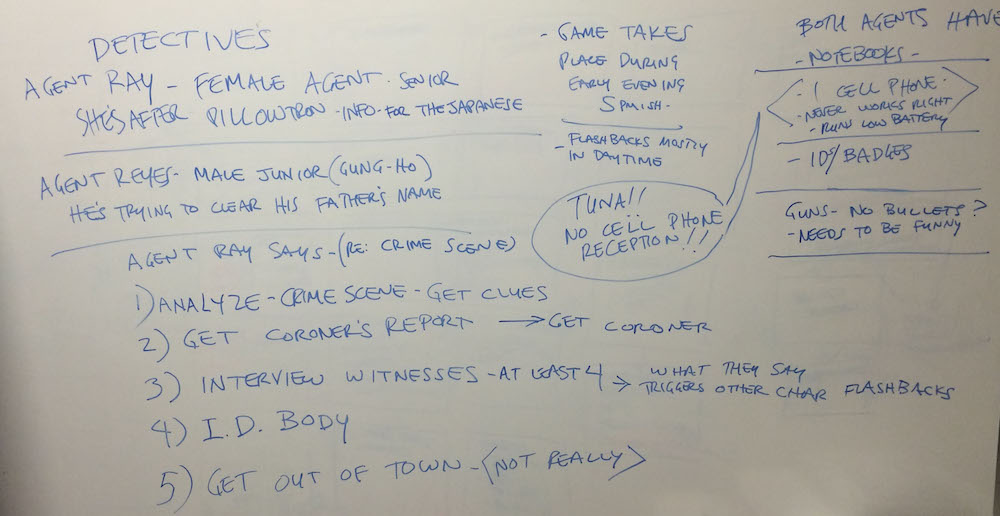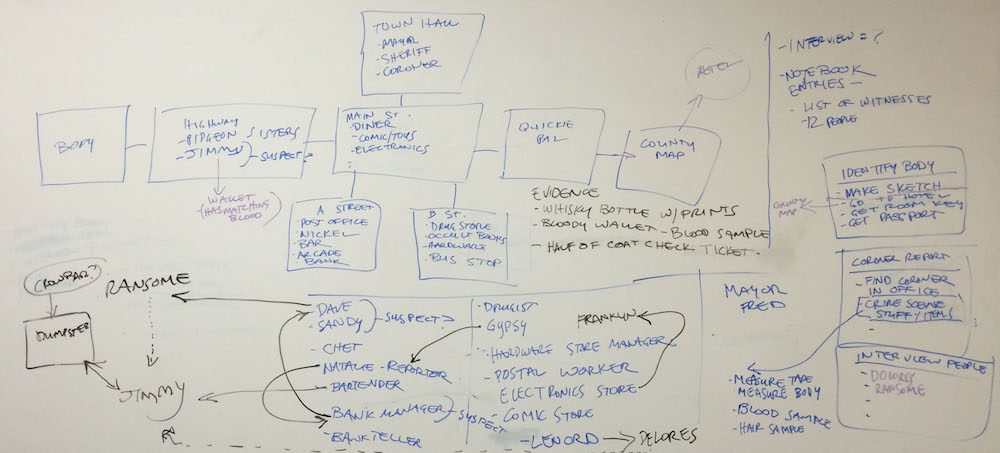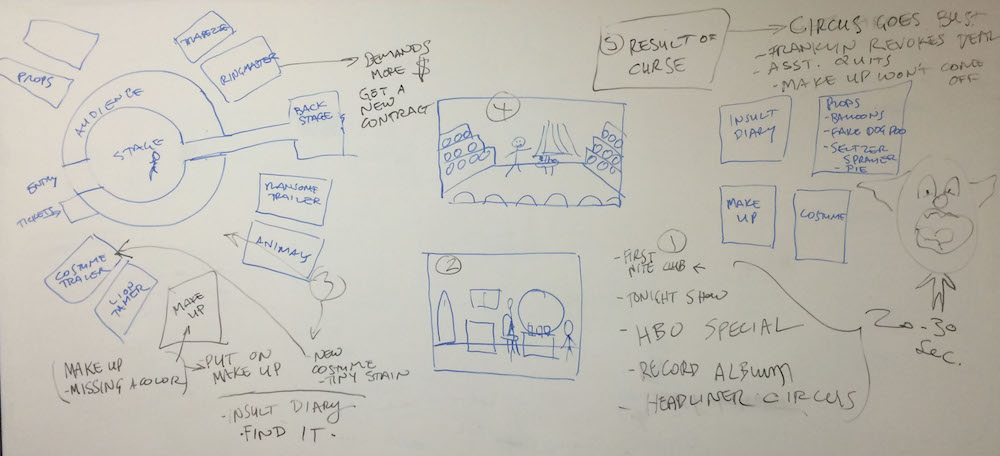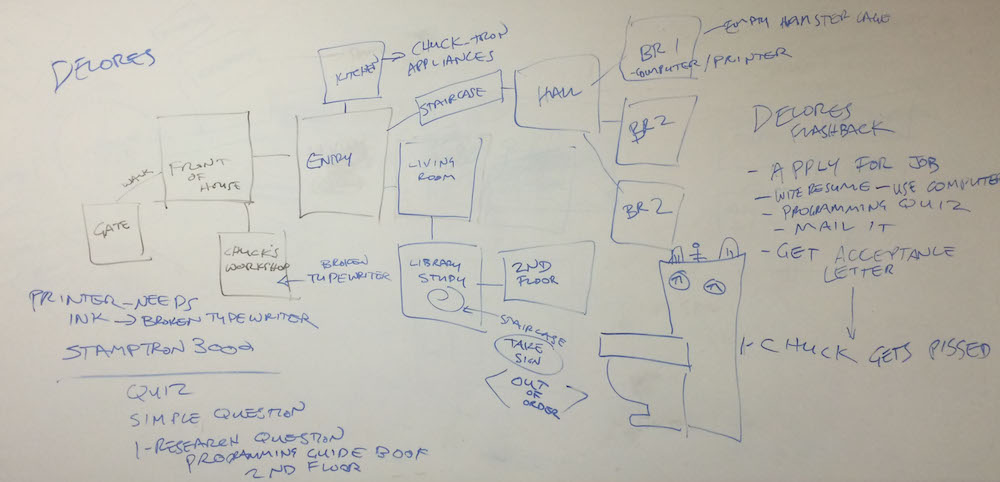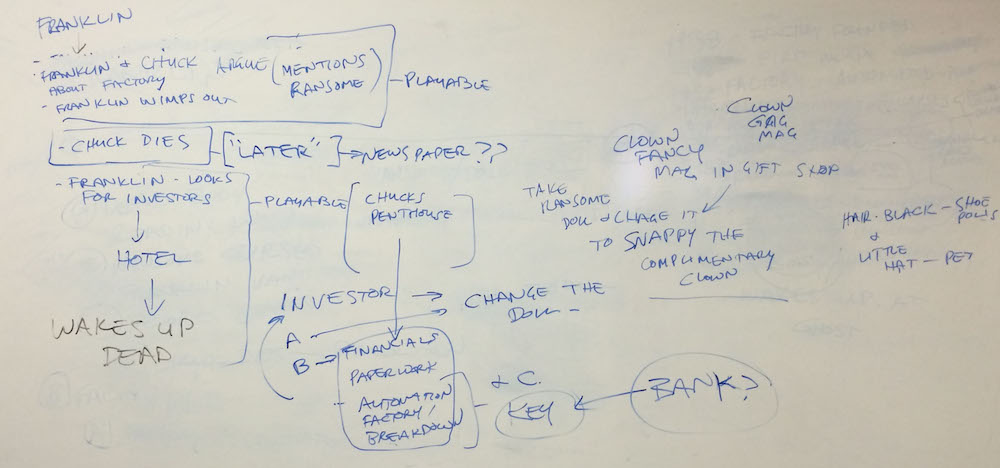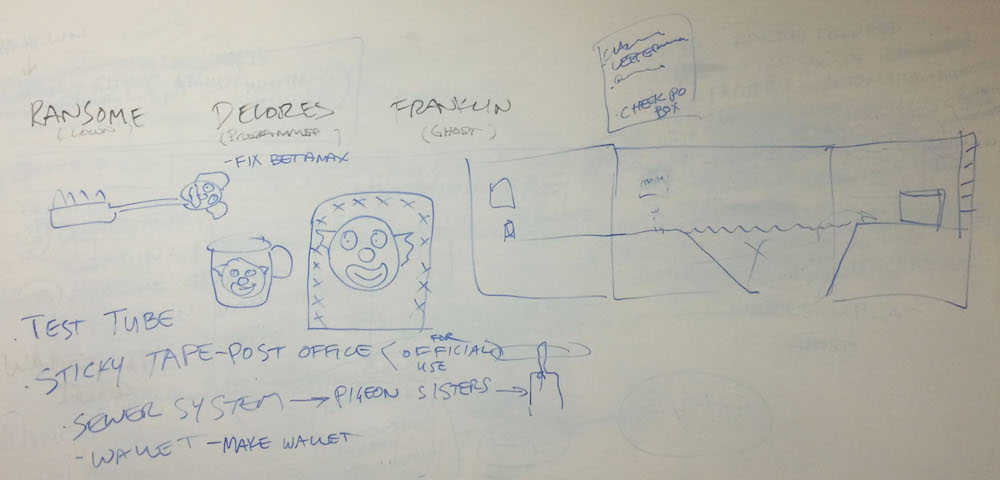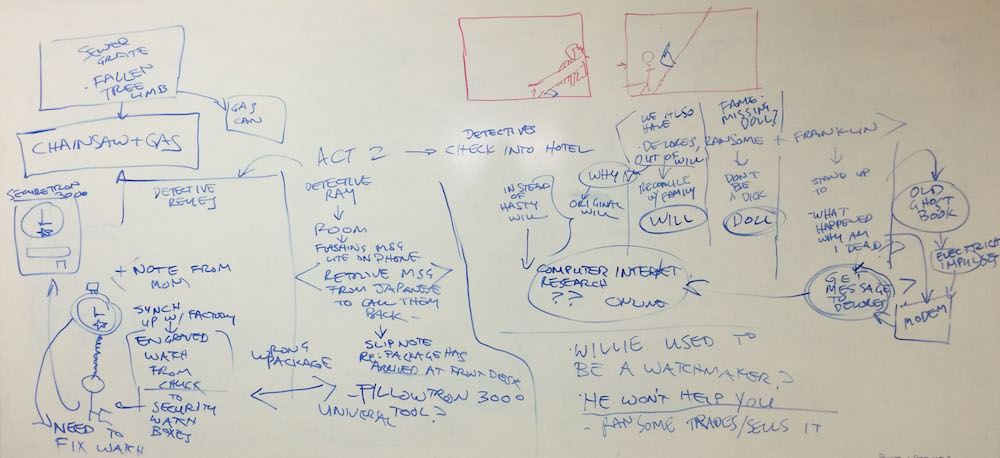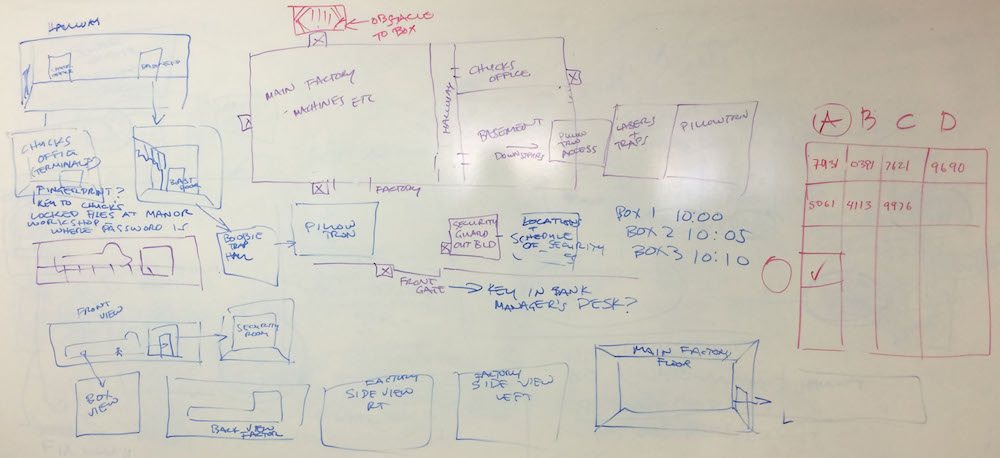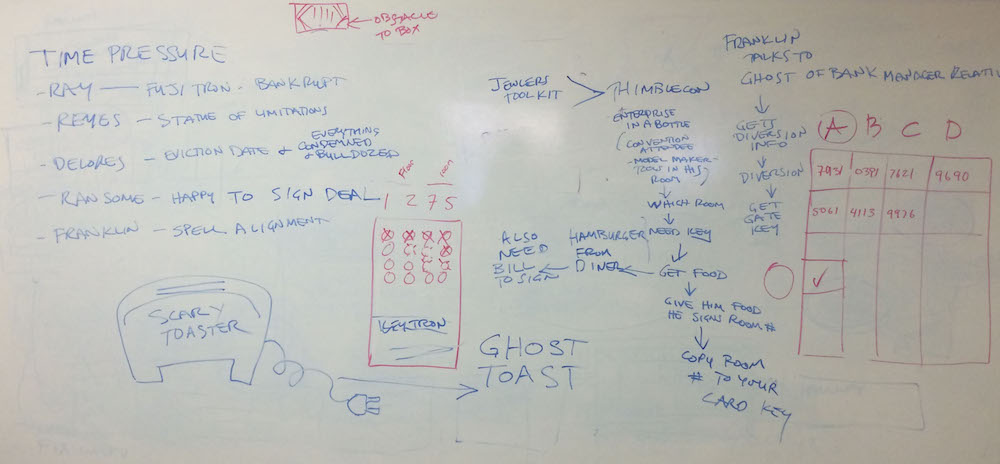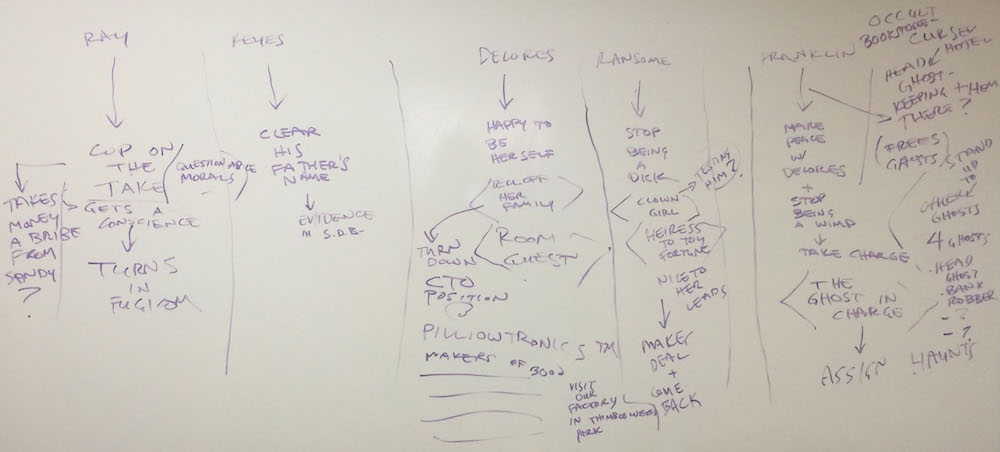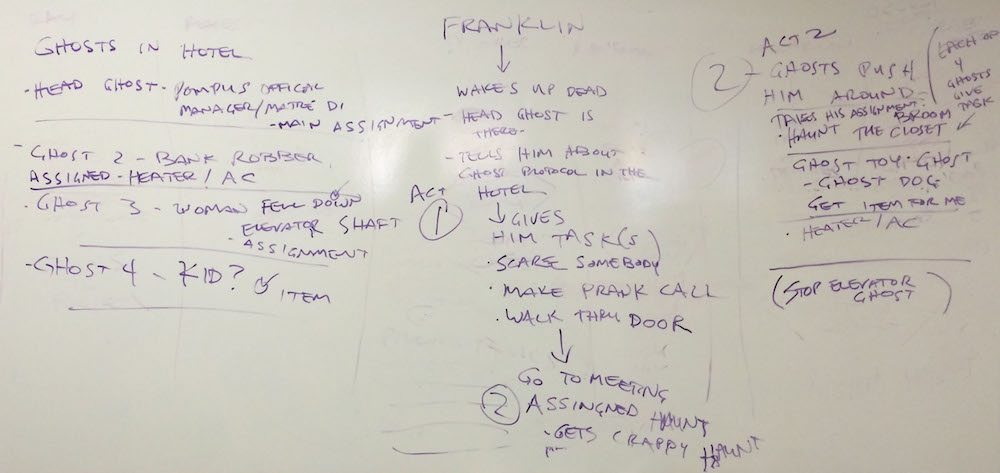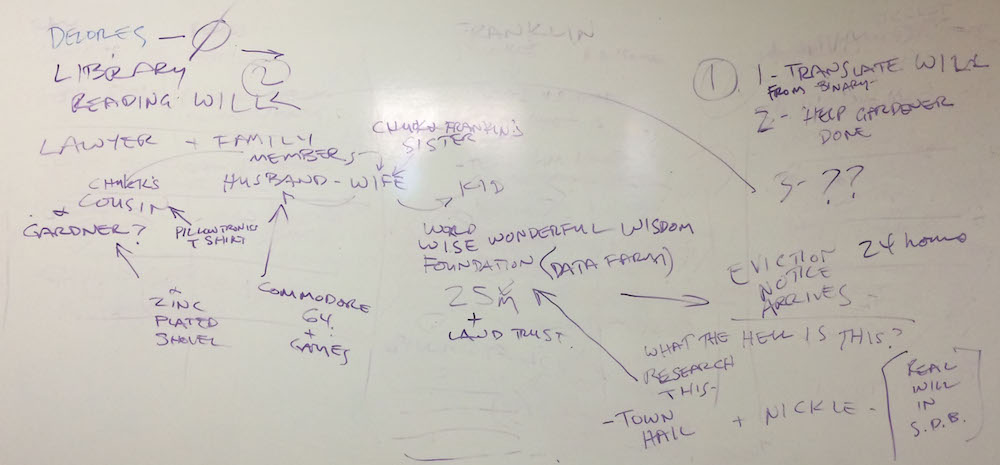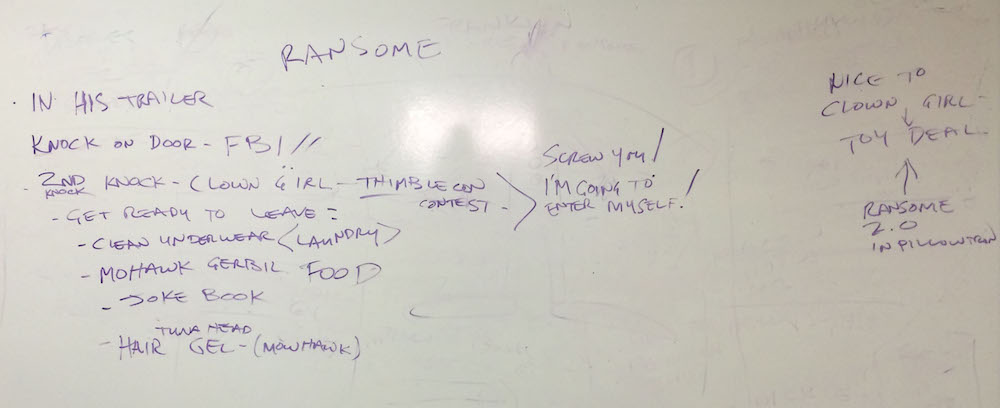 ---