by Ron Gilbert
Jun 23, 2016
A few blog posts back someone in the comments asked for some new art. I don't think I've posted this before, so here it is....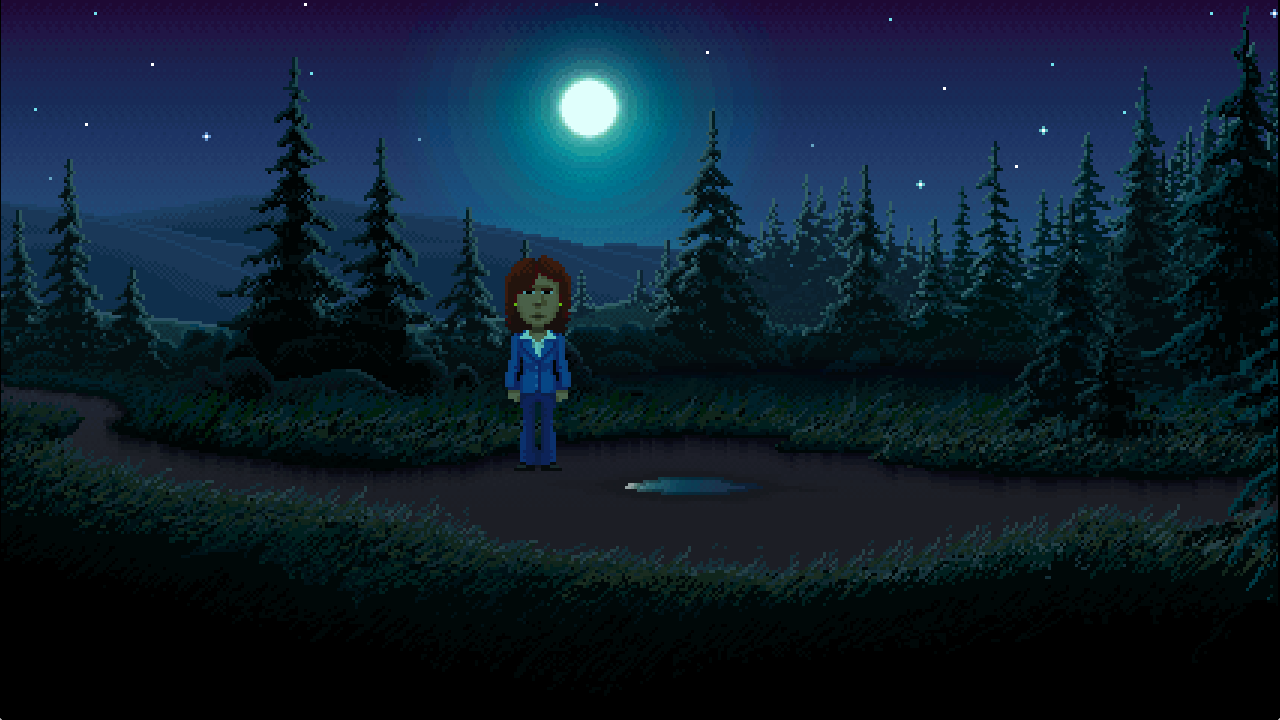 I'd love to share more art and animation, but we're getting to the point where most new art is riddled with spoilers. Not showing new art almost makes it look like we're not moving forward, but nothing could be farther from the truth. The game is getting downright exciting. Exciting, I tell you.

OK, one more... then that's it.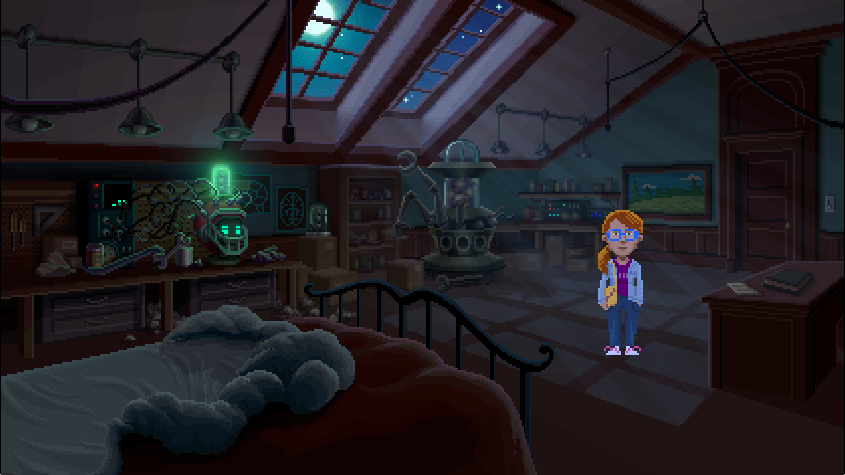 As we play the game and do more playtests, issues start to come up. One of them we are now referring to as "The Wrench Puzzle". Don't worry, it has nothing to do with monkeys and wrenches. Only a crazy person would design a puzzle like that. Crazy, I tell you.

There was a fairly long puzzle chain in Act 1 to get a wrench that unlocks a new area of the game. The puzzle had two problems.

The first was the moment you realize you need the wrench to progress, you had just solved another long puzzle chain that unlocked the room where the wrench puzzle is solved. At this point, you've been built up with anticipation, then you solve the first puzzle and bam! You now have to go solve the wrench puzzle and there is no forewarning. Solving the first puzzle became a moment of disappointment rather than triumph.

The second issue is that Act 1 was getting really long and the wrench puzzle was contributing to that. It's a long and complicated puzzle chain, but it's an interesting puzzle and we didn't want to lose it.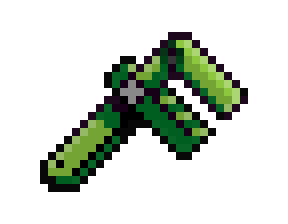 So the solution we came up with was to move the whole puzzle chain from Act 1 to Act 2. You no longer need the wrench to progress which makes Act 1 smaller and the returns the moment from disappointment to triumph.

It's what we in the biz call "win-win". Or maybe the younger generation calls a "double-win". But people in the know call it a "win-a-reno".

We did needed to come up with a different use for the wrench, but that didn't prove to be very hard, there was a puzzle just waiting for a wrench solution. And, as an added bonus, moving the puzzle chain from Act 1 to Act 2 involved very little work.

So now Act 1 is smaller and snappier and Act 2 is fuller and beefier.

- Ron
---